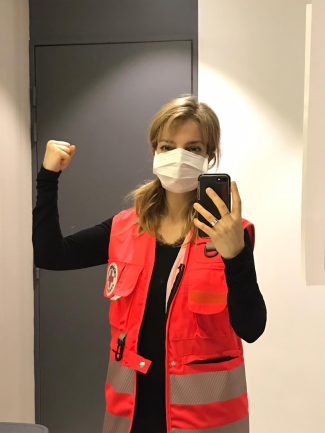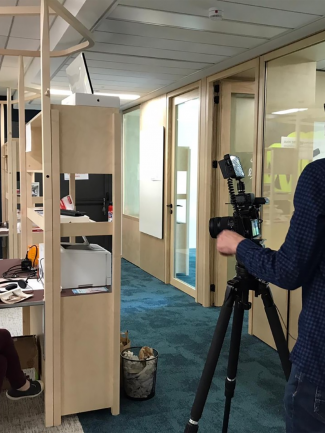 Lise de la Salle on volunteering for the Red Cross during COVID-

19
27/4/2020
Lise de la Salle talks about volunteering for the Red Cross
"When the confinement started, I quickly came to the understanding that staying home, waiting, would absolutely not do it for me.
I play music because I adore music of course, but I also play music for an audience, my audience; and sharing emotions, communicating, being in communion, is an essential part of it.
So, I started to look at what my options were; and Red Cross came in my mind pretty quickly. Four weeks ago now, so at the very beginning of the confinement, I joined a service created specially to help during the corona crisis. My job there is to answer a toll free number; a dedicated line to help people isolated due to the pandemic and experiencing difficulties. It can be difficulties to get food (because they are geographically isolated from their family, have no friends nor neighbours close by, because they are old, handicapped, alone with young children…), it can be emotional difficulties due to isolation, it can be difficulties to get their medicine.. It's very diverse and emotionally intense.
So many more people than we think of at first are impacted by this confinement situation; I needed to help, because I can."
Lise volunteers 3 days per week, 6 hours in a row, waking up at 6 am, and taking the subway to get to the Red Cross. She has given several interviews on French TV about her role as a volunteer.
You can watch Lise perform every Saturday 19:00 CEST on her Facebook Live channel.
François Guyard
General Manager (HP Paris)
Maarja Saue
Associate Artist Manager