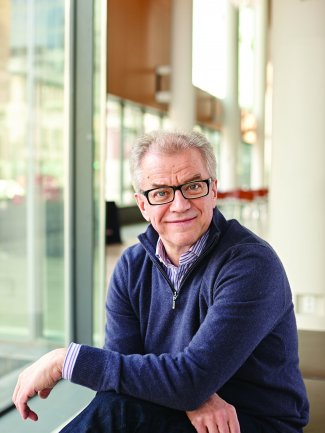 Osmo Vänskä on Beethoven

&

what he would tell his younger self
27/3/2020
Beethoven: Being authentic
Beethoven never just copied what had been done before. He always had new ideas and wanted to create original sounds and harmonies. During my lifetime there has been a journey from the Romantic sound of Beethoven played by big orchestras to a more authentic way, which is how we believe people played during his lifetime – with less vibrato and smaller string sections, among other things. I have found my own place somewhere between the two, closer to the authentic tradition. I think about the positive things a modern symphony orchestra can bring but also focus on the original sounds (although I still can't perform Beethoven without any vibrato!).
My real schooling happened in Glasgow with BBC Scottish Symphony Orchestra in the 1990s, when we played the cycle of symphonies. Jonathan Del Mar's new Bärenreiter edition was just coming out – it hadn't even been published, but the orchestra's librarian had added his corrections to the old parts. From that, I started to learn more and more about how Beethoven wrote and the authentic way to play these pieces. That process was very important for me. I had conducted individual symphonies before, but when we presented the whole set in one season, I had to nail down my thoughts. The things I learned during that process are still with me when I conduct Beethoven now.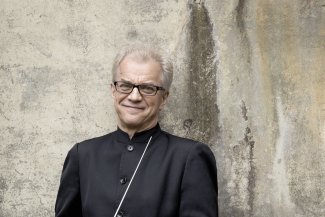 The romantic way to play Beethoven was too nice, too beautiful – like playing Tchaikovsky. I discovered that we need to play with a more transparent sound, to give space for the sfzorzandos. The long notes of the brass instruments should never cover the strings – they should ring like a bell and then go away. The string players should play cleanly, without too much vibrato, and underline the rhythmic elements of their parts. We need to understand where the musical line is longer and where it is shorter and more aggressive. That gives us more balance and structure.
You have to find tempos that are fast enough. There are many stories about Beethoven's metronome markings: people have said there was something wrong his metronome because the tempo markings are so fast. I'm not sure if I believe that, but in any case, I feel that the markings tell you that when it's time to go, you have to go – not to dwell in the beauty of the sound as you would in more Romantic repertoire. There has to be a drive in his music – sometimes we need to run. But there must be mountains and valleys, rather than everything being the same.
The effect of all this new knowledge is that Beethoven's music is leaner. The audience starts to notice different things. They hear more of the middle voices, rather than only the bass line and melody. There are so many interesting things happening with the second violins, violas and second woodwinds, for example. If you make these voices more important, it also becomes more like chamber music.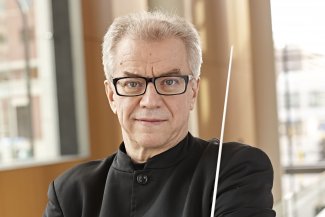 Seoul philharmonic & Beethoven's Ninth:
Beethoven's Ninth Symphony is the final symphony of one of the greatest composers ever, so it gives a frame to his music. It's his longest symphony, with the greatest number of performers on stage. The text gives us a clear message about how people should be together as brothers, not enemies – we shouldn't fight but try to understand how to be together. It's an important message. Beethoven starts the symphony with an image of nature, starting with one note, adding a second note, and then revealing the essential elements of rhythm and harmony. At the end there is a big party and we feel as if we have been through an adventure and experienced something we have never heard before.
The players of Seoul Philharmonic are very skilled, they enjoy making music together and they're ready to work hard, which is a dream combination for a conductor. The orchestra is already very good, and I see a lot of potential. My aim is always to handle the orchestra as one instrument, where every member is singing the same song, breathing together, and they know when they are important in the sound and when they should be listening to others. I have guest conducted the orchestra several times, and I'm really excited to start our work together – it's going to be a great adventure.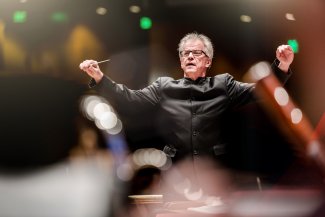 I will try to make every rehearsal as good as possible and every programme better than the previous one, thinking about what is good for the Seoul Philharmonic tomorrow and the day after tomorrow. It's about trying to create a team that plays together. An orchestra is like a football squad: if everyone understands the vision of their style, sound and rhythm, they all do it the same way and play better. The success of any orchestra isn't solely dependent on the orchestra musicians and the conductor, the board and administration play a very important part as well. Everyone must work towards the same goal, and do their job as well as they can to make the institution successful.
I've often joked that if I had to choose whether to listen to a conductor without the orchestra or an orchestra without the conductor, I would always take the latter! The orchestra and conductor need each other and are equally as important.
I'm also looking forward to finding out more about the rich classical music life in Korea. Whenever I read about music competitions, the prize winners are often Korean, which is obviously a signal that there is an incredibly strong foundation of classical music education.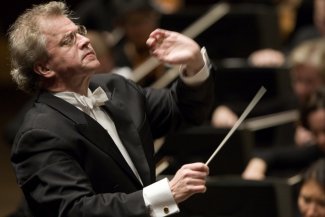 General:
We cannot live in the past. We cannot play only old concertos and old symphonies and expect that people will always come to listen to us. We need to connect to today, which means we have to play the music of today – contemporary music is a huge factor in keeping people interested in what we're doing.
What I'd tell my younger self:
When I was younger, I always thought I knew better than anyone else what I needed to do, which is a terrible attitude. Looking back, there are many things I'm not proud of in my own past behaviour, and I wish I'd been more open to other people's feedback and advice. That is the paradox of life – as my mother used to say, ​'Life is a good teacher.'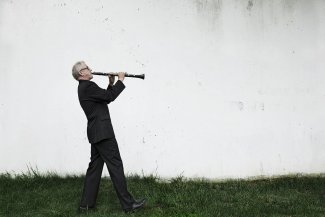 Katie Cardell-Oliver
Associate Director, Artist Management