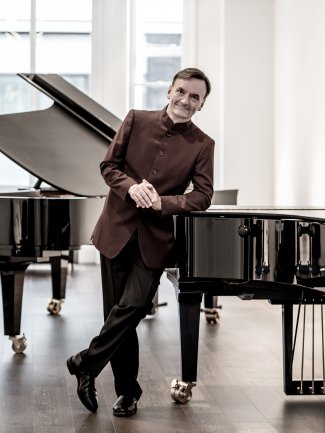 Stephen Hough returns to the Far East
23/8/2019
There's no rest for Stephen Hough – following his acclaimed BBC Proms appearance on 16 August, he embarks on an exciting tour of the Far East.
On 24 August, Hough joins the Penang Philharmonic Orchestra to perform Beethoven's Piano Concerto No.3 at the Dewang Sri Pinang. He then travels to South Korea to make his debut with the Symphony S.O.N.G (Symphony Orchestra for the Next Generation) on 29 August, performing Brahms' Piano Concerto No.2 at the Seoul Arts Center Concert Hall.
A quick stop in Australia sees Hough return to the Adelaide Symphony Orchestra for two concerts at Adelaide's Town Hall on 6 and 7 September and which feature Brahms' Piano Concerto No.2 once again – this time performed under Mark Wigglesworth. Hough then journeys on to Singapore for another return visit: on 13 September at the Esplanade Concert Hall he joins the Singapore Symphony Orchestra to perform Saint-Saëns' Piano Concerto No.5, ​"Egyptian" under the baton of Andrew Litton.
The tour concludes with a visit to Taiwan for a solo recital at the Taipei National Concert Hall on 17 September. The programme includes works by Bach, Busoni, Chopin, Liszt and his very own Sonata No.2.
Elise Jennings
Senior Artist Manager
Marissa Pueschel
Artist Manager