Allison Cook creates title role of Lea in world premiere of Casablancas' new opera L'Enigma di Lea
8/2/2019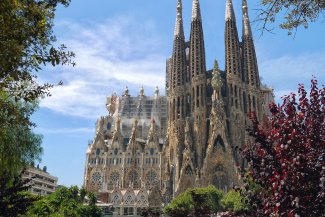 Allison Cook creates the title role of Lea in the world premiere of Benet Casablancas' new Catalan opera L'Enigma di Lea opening 9 February at Gran Teatre del Liceu.
L'Enigma di Lea is the first opera composed by Benet Casablancas set to text by writer Rafael Argullol and will be directed by Carme Portacelli. Josep Pons conducts performances on 9, 10, 12, 13 February 2019.
Allison Cook has sung a number of formidable characters over past seasons including the Marquise de Merteuil in Francesconi's Quartett (a role she created), the Duchess of Argyll in Thomas Adès' Powder her Face, Judith in Bluebeard's Castle, and Kaija Saariaho's Emilie. Further ahead she returns to Teatro alla Scala for Quartett, as well as singing her first staged production of Schoenberg's Erwartung.