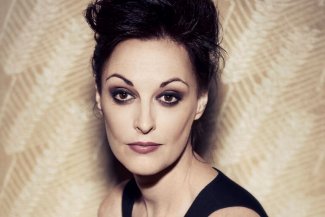 Allison Cook
Mezzo-soprano
"A tour de force, brilliantly sung and stunning in its psychological breadth."

(Opera Magazine)
Allison Cook's reputation as one of today's foremost exponents of contemporary and 20th century repertoire has been firmly established through her creation of a range of formidable characters. Dramatic versatility and an extensive vocal range have shaped a unique career which incorporates roles from both the soprano and mezzo-soprano repertoire including Judith (Bluebeard's Castle), Miss Jessel (The Turn of the Screw), Salome, Foreign Princess (Rusalka), Marie (Wozzeck), Saariaho's Émilie and Schoenberg's Erwartung.
Last season included role debuts as Foreign Princess in Bastian Kraft's new production of Rusalka for Staatstheater Stuttgart under Oksana Lyniv, and as Venus in Wagner's Tannhäuser at Wuppertaler Bühnen under Patrick Hahn. The current season marks Cook's first Kundry (Parsifal) with Orquesta de Extremadura under Pablo Heras-Casado and she returns to Foreign Princess both in Stuttgart and for Bergen Opera under Eivind Gullberg Jensen. Following her ​'spellbinding' (Opera Magazine) debut portrayal of Miss Jessel in Kasper Holten's production of The Turn of the Screw for Teatro alla Scala conducted by Christoph Eschenbach, she reprises the role in the current season with Budapest Festival Orchestra and Iván Fischer in Budapest and on tour in Vicenza.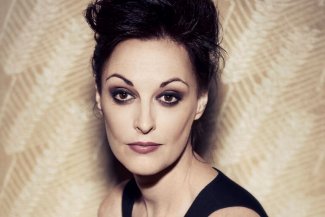 Other significant highlights have included Allison's role debut as Salome in Adina Jacobs' new production for English National Opera, garnering praise for her committed performance and ​"gleaming tone" (Opera Magazine), Judith in Mariusz Treliński's pivotal production of Bluebeard's Castle for Teatr Wielki and at the Enescu Festival, and her debut with Berliner Philharmoniker in The Diary of One Who Disappeared. At the Royal Opera House, Covent Garden, Cook has appeared in Wozzeck, Turnage's Anna Nicole and in Krzysztof Warlikowski's new production of Janáček's From the House of the Dead.

Contemporary creations are at the heart of Cook's most exceptional accomplishments including the Marquise de Merteuil in Luca Francesconi's Quartett. This particular role has earned her unanimous critical acclaim as an unmatchable energy on stage, from the world premiere performances at Teatro alla Scala to subsequent productions at Gran Teatre del Liceu, Théâtre Royal de la Monnaie, Teatr Wielki, Teatro Colón, Buenos Aires, as well as at Wiener Festwochen, La Cité de la Musique, and both the Holland and Strasbourg Festivals. Finding an equally special place in her repertoire is the Duchess in Thomas Adès' Powder Her Face, which has brought tour-de-force debuts in New York, Québec, Warsaw and Brussels. Other highlights have included the world-premiere of Casablancas' L'Enigma De Leafor Gran Teatre del Liceu, Gerald Barry's Alice's Adventures Underground at the Walt Disney Concert Hall in Los Angeles, London's Barbican, and latterly in its first ever staging at the Royal Opera House Covent Garden under Thomas Adès, Saariaho's Émilie Suite with Gävle Symphony Orchestra, and Errollyn Wallen's Dido's Ghost with the Dunedin Consort at the Barbican and Edinburgh International Festival.
Gallery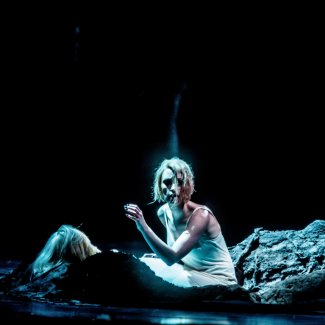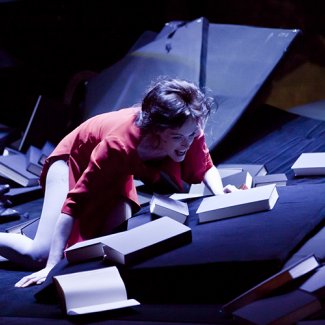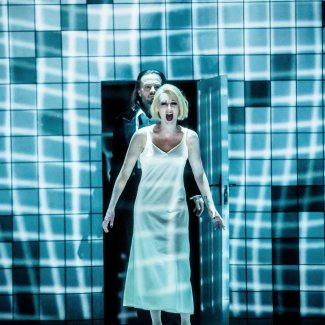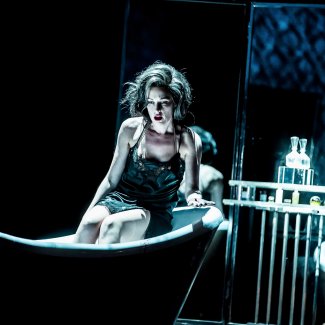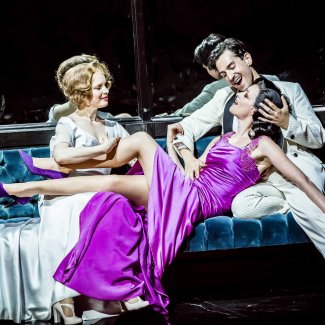 "Allison Cook's Miss Jessel, a dramatic soprano with a fascinating timbre and precise singing line, probably the character in which vocal quality and stage presence blended best."
GB Opera, October 2022
"Allison Cook sings a magnetic and tormented Miss Jessel."
Opera Click, October 2022
"Allison Cook convinces as Venus with lascivious playfulness and dark coloured highs."
(Online Musik Magazin, March 2022)
"Allison Cook made the evening as Venus, not only with her solid soprano but also through her distinct acting."
(IOCO, March 2022)
"In the hands of an excellent soprano like Allison Cook the line was imbued with Straussian roundness"
(Crítica de Clásica, January 2022)
"It's up to the singers to project personality, and Allison Cook (a bright, power-dressed Lavinia/​Spirit) certainly does that."
(The Telegraph, June 2021)
"The interpreters of the original production return and are masterful in their roles, mezzo Allison Cook as the Marquise de Merteuil and baritone Robin Adams as the Vicomte de Valmont. Both were amazing, their voices using all possible registers and techniques, from the passionate to the declamatory up to the coloratura…"
(Renato Verga, Bachtrack, October 2019)
"Casablancas's opera found an excellent interpreter in Allison Cook as Lea, untroubled by the sometimes high tessitura"
(Opera Magazine, May 2019)
"[…] here rendered with intensity by the outstanding mezzo soprano Allison Cook, the very high spiraling vocal writing projected thrillingly, her expertise in contemporary opera evident through her balance of complex vocal lines with effective, alluring stage action."
(Musical Opinion Quarterly, April – June 2019)
"Allison Cook knew how to understand Casablancas' music and produced a pure, translucent tone. He composed a character who experiences pain to ecstasy, through struggle and love to the other, expressed in a line of sensual singing on an axis that goes from modal to diatonism. The result was delicious and captivating."
(Bachtrack, February 2019)
"Mezzo soprano Allison Cook excelled in the demanding role of Lea both in the dramatic aspect as well as in her ease of projection and employing a timbre endowed with an ethereal quality."
(La Platea, February 2019)
"her lower range had real strength, and her gleaming tone served her music well [as Salome]"
(Opera Magazine, Erica Jeal, December 2018)
"He's finely matched by Allison Cook – the ENO's most recent Salome – as his wife/​mother who also doubles as Eddy's sister and one half of the sphynx. A fine soprano with excellent diction, she manages to make you care in the extended ​'love' duets, which is no mean feat. She's also a lot of fun in any number of comic cameos."
(Limelight Magazine, December 2018)
"Allison Cook gives a totally committed performance in the title-role, keeping her nerve with steely assurance to sing with great skill and security."
(Rupert Christiansen, The Telegraph, September 2018)
"Where she stood out was with the colour and drama of the voice; imperious and enticing in her dealings with Narraboth, desperate and fiery with Jochanaan, cold and forceful with Herod. Her final scene was compellingly delivered, sung with dramatic intelligence and entranced passion"
(Bachtrack, September 2018)
"Allison Cook looks ideally the modern, young Salome this production requires and gives everything she has. A mezzo in what is nominally a soprano role, she sings with unusually dark colours, and a clean, rapier-like top."
(Financial Times, October 2018)
"She's a fine vocal actor, immersing herself in the role with admirable commitment and abandon."
(The Guardian, October 2018)
"Cook is a mesmerising singer-actor who never lacks intensity or intelligence."
(The Times, October 2018)
"Cook's light and girlish soprano contrasts nicely with Soar's sonorous bass, and her alternating lust and disgust is radiantly amplified instrumentally by the orchestra under Martyn Brabbins's direction."
(Independent, October 2018)
"Allison Cook, looking impressively cool and gym-toned in figure-hugging, occasionally discarded, costumes, brilliantly emanates Salome's frigid and repellent sexuality and is heroically athletic."
(Classical Source, October 2018)
"Allison Cook as Eddy's wife (and mother) especially touching in her lament for her dead husband, sung stepping over and around his corpse."
(Bachtrack, February 2018)
"Susan Bullock and Allison Cook gave virtuoso performances in the chameleon-like soprano roles – both singers blurring the lines between humanity and caricature"
(Opera Magazine, October 2017)
"But then there was Allison Cook as Eddy's wife and (it transpires) mother, singing with a smoky, curdled sensuality that could veer into either brutality or passion."
(The Spectator, August 2017)
"Allison Cook as Eddy's real mum and lover whose aria lamenting the death of her abusive husband was matchless"
(Classical Source, August 2017)
"The two soloists fully assume the requirement of writing…it is first of all the astonishing performance of Allison Cook as the Marquise that will be remembered, passing from one hallucination to another at will, with pyrotechnics as much musical as they were psychic."
(Anaclase, March 2017)
"The Marquise de Merteuil was performed by the mezzo soprano Allison Cook; unmatchable on stage and delivering a vocal performance which proved most convincing."
(Beckmesser, February 2017)
"Allison Cook [was] spellbinding as Miss Jessel."
(Opera Magazine, December 2016)
"Allison Cook also gives a tour de force performance. It's not so much that she portrays the Duchess, rather she reincarnates her. First as a playful sex-goddess, then as a fallen angel. With a final number as gripping as the best bel canto aria."
(Koen Van Boxem, Tijd, September 2015)
"Allison Cook's portrayal of the Duchess – a triumph in one of the New York City Opera's last productions – remains a tour de force, brilliantly sung and stunning in its psychological breadth."
(George Loomis, Opera Magazine, August 2015)
"Baritone Robin Adams and mezzo Allison Cook are formidable singers and actors. Cook is also the sexiest woman ever seen on an opera stage in a while, to the point that the question of how the performance of this opera could go on without her is inevitable."
(Federico Monjeau, Clarin, June 2015)