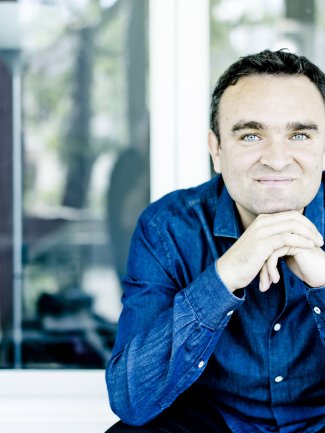 Jörg Widmann is Composer

&

Artist in Residence at Bergen International Festival
19/12/2018
Jörg Widmann is announced as Composer and Artist in Residence at Bergen International Festival for 2020.
'Jörg Widmann is one of the most interesting composers in Europe, and recognised as one of the leading clarinet virtuosos. In addition, he is an outstanding conductor. To be both a composing and a performing artist at this level is very rare – we hardly see it in contemporary music, says Festival director Anders Beyer.
On the appointment Jörg Widmann says: ​'I am very excited to be part of the 2020 Bergen International Festival – their musical vision, variety and quality is truly outstanding and inspiring for the whole Nordic region. As their Artist in Residence I hope to contribute to this remarkable festival, hopefully creating a unique experience by combining music of the present with music of the past'.
Each year the Bergen International Festival presents a musical portrait of a contemporary composer through a number of performances and personal meetings with the artist during the Festival.
American Missy Mazzoli will be Artist in Residence in 2021.