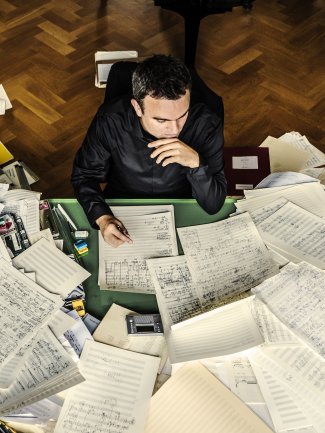 Jörg Widmann is ​

'

Theme Composer' at Suntory Hall
24/8/2018
Jörg Widmann is this year's ​'Theme Composer' at Suntory Hall​'s summer Festival. This includes a chamber music recital including works by Jörg Widmann performed by himself, Carolin Widmann and musicians of the Tokyo Metropolitan Symphony Orchestra on 25 August.
On 31 August the Tokyo Metropolitan Symphony Orchestra and Carolin Widmann, under the baton of Jörg Widmann, give the premiere of his new Violin Concerto No.2. The work was co-commissioned by Orchestre de Paris and hr-Sinfonieorchester.
Several national premieres are scheduled for the upcoming season and will take place in Paris on September 26 – 27, in Frankfurt on December 14, and in Stockholm, Sweden by the Swedish Radio Symphony Orchestra on April 25 – 26.
Sabine Frank
Director & Managing Director (HP GmbH)