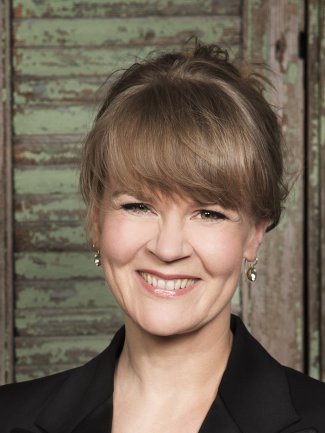 Susanna Mälkki extends Chief Conductor contract with the Helsinki Philharmonic Orchestra until

2021
11/10/2017
The Helsinki Philharmonic Orchestra announced today that it has extended Susanna Mälkki​'s three-year Chief Conductor contract by another two years, allowing her to continue in the role until spring 2021.
Commenting on the extension, Mälkki said: ​"I am truly happy to be able to continue planning our journey together with the orchestra – including concerts, tours and recordings. The richness of our repertory and the quality of our teamwork will allow us to continue to create refined and moving art."
Gita Kadambi, General Manager of the Helsinki Philharmonic Orchestra, commented: ​"The international career of our Chief Conductor is very much on the rise, so the two-year extension means that Finnish audiences too will be able to enjoy the fruits of our collaboration."
The news coincided with Mälkki's fifth concert of the new season, featuring Bergman's Aubade and Richard Strauss's Oboe Concerto (with soloist Alexei Ogrintchouk) and Der Rosenkavalier Suite. Forthcoming highlights include Mahler's Symphony No.9, Bartók's The Miraculous Mandarin, Mozart's Mass in C minor ​"Great", and a concert tour to Salzburg and Paris with Norwegian cellist Truls Mørk.
Jane Brown
Director, Artist Management
Marissa Pueschel
Artist Manager