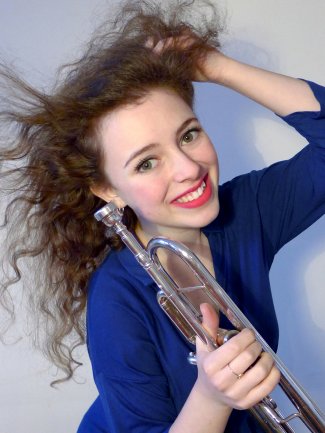 Lucienne Renaudin Vary makes her Royal Philharmonic Orchestra debut
9/6/2017
On 17 June, Lucienne Renaudin Vary makes her debut with the Royal Philharmonic Orchestra, performing Haydn's Trumpet concerto at the Cambridge Corn Exchange.
Renaudin Vary is conducted by Martyn Brabbins, replacing Alison Balsom. On 30 June, she will also replace Alison Balsom at the Deal Festival performing the same concerto under the baton of Edward Longstaff.
Other upcoming highlights in the coming months include a concert at Christoph Poppen's Marvão International Music Festival under his baton with the Haydn concerto, a performance with the Cape Town Philharmonic Orchestra featuring Hummel's Trumpet concerto and a return to Orchestre National de Lille performing various works from Renaudin Vary's debut album on Warner Classics, released in autumn 2017. The 2017/18 season will see her debut with the Philharmonia Orchestra, Luzerner Sinfonieorchester and Münchner Philharmoniker among others.