Bertrand Chamayou and Lucienne Renaudin Vary win Victoires de la Musique Classique awards
25/2/2016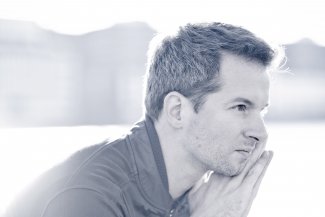 Bertrand Chamayou and Lucienne Renaudin Vary win Victoires de la Musique Classique awards for 2016.
Pianist Bertrand Chamayou wins the Instrumental Soloist of the Year award. This is the fourth time he has won the award, making him the first person to have won it so many times. The award follows the recent release of his new recording of the entire works for solo piano by Maurice Ravel on Erato which was launched at a sold-out recital at the Théâtre des Champs-Elysées last month and was featured as The Sunday Times Album of the Week.
Trumpeter Lucienne Renaudin-Vary wins the Instrumental Soloist Révélation award. A regular performer in France, Lucienne previously performed at the Victoires de la Musique Classique awards in 2013 and recently appeared at the closing concerts of La Folle Journée in Nantes with the Ural Philharmonic Orchestra, broadcast live on ARTE.