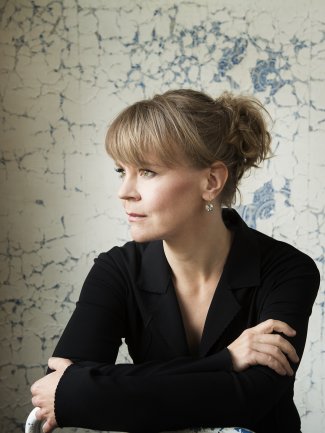 Susanna Mälkki returns to San Francisco and Chicago Symphony orchestras
2/6/2017
Susanna Mälkki returns to the US to conduct the San Francisco and Chicago Symphony orchestras in subscription concerts over the next couple of weeks.
On 9, 10 and 11 June, she is joined by pianist Garrick Ohlsson at the San Francisco Symphony for Beethoven's Piano Concerto No.1. The concerto is framed by Stravinsky works, Scherzo fantastique and The Rite of Spring.
Mälkki then travels on to Illinois to lead the Chicago Symphony Orchestra in a French-American programme featuring Bizet's Symphony No.1, Fauré's Pavane and John Williams' Escapades from Steven Spielberg's film Catch Me If You Can (with US saxophonist Branford Marsalis), the world premiere of Proceed, Moon by Pulitzer Prize-winner Melinda Wagner, and Debussy's Ibéria. The concerts, on 15, 16 and 17 June, mark Mälkki's fifth appearance with the orchestra. Last season the Chicago Tribune lauded her ​"uncommon ability to create the appropriate sound picture around every score she conducts".
San Francisco and Chicago mark the first of two US double bills for Mälkki. She returns in July to conduct the Chicago Symphony Orchestra for a second time at the Ravinia Festival, followed by The Cleveland Orchestra.