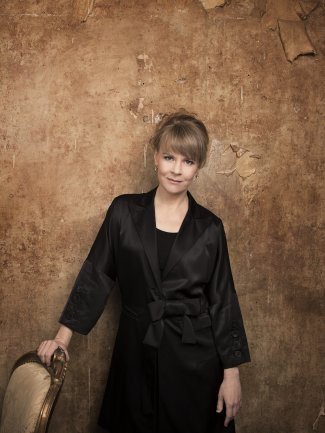 Susanna Mälkki returns to the Ravinia Festival and The Cleveland Orchestra
14/7/2017
Susanna Mälkki returns to the US this July to conduct the Chicago Symphony Orchestra for the second time this summer followed by The Cleveland Orchestra.
Mälkki is joined by two soloists for the Chicago Symphony's double programme of Sibelius and Beethoven at the Ravinia Festival: Sibelius' Violin Concerto with Vadim Repin and Beethoven's Symphony No.3 on 20 July, followed by Beethoven's Piano Concerto No.3 with Kirill Gerstein and Sibelius' Symphony No.2 on 21 July.
Praised in 2015 for her ​"interpretative prowess" and for making the orchestra ​"sound like a shinier, more transparent version of its usual self" (Cleve​land​.com), Mälkki then travels on to Ohio for a return engagement with The Cleveland Orchestra, performing Schumann's Symphony No.3 and Scriabin's Piano Concerto (with Bertrand Chamayou) at Severance Hall on 28 July.
These performances follow Mälkki's concerts with the San Francisco Symphony last month.
Jane Brown
Director, Artist Management
Marissa Pueschel
Artist Manager