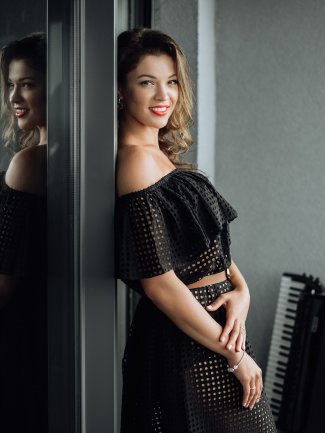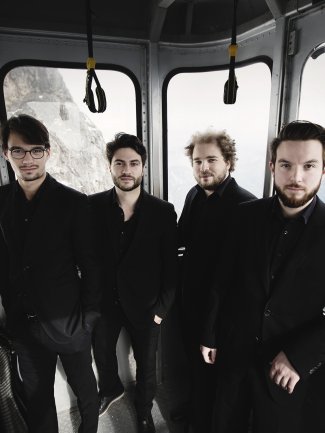 Ksenija Sidorova and the Goldmund Quartet perform together in Dortmund
26/5/2017
Ksenija Sidorova returns to Dortmund's Konzerthaus (as a Junge Wilde artist) to play with the Goldmund Quartet on 30 May in a programme featuring Mozart's Adagio und Rondo in C minor and Dvořák's Bagatelles alongside Piazzolla's Five Tango Sensations. The concert also features two premieres – the German premiere of Sergei Akhunov's Two keys to one J. Brodsky's poem and the world premiere of Franck Angelis' Fantaisie sur un theme d'Astor Piazzolla.
Ksenija will return to Dortmund on 17 October for the final performance of her residency, an all-Russian solo recital.
Earlier this season the Goldmund Quartet had a very successful and celebrated debut at Dortmund's Konzerthaus and forthcoming highlights include their debut at Kissinger Sommer and Schleswig-Holstein Musik Festival.