Javier Perianes tours North and South America
28/4/2017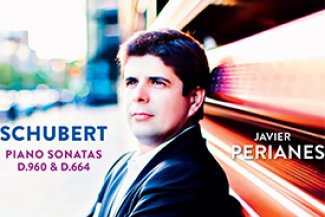 Javier Perianes embarks upon a month-long recital tour of North and South America over the next few weeks, supporting his latest Schubert release for harmonia mundi.
The tour sees Perianes make an appearance at Washington Performing Arts (29 April), The Frick Collection in New York (30 April), Vancouver Recital Society (4 May) and San Francisco Performances (6 May). His programmes include works by Schubert, Falla, Debussy and Albéniz.
Perianes then travels to South America to perform in Quito (9 May), Medellín (10 May), Bogotá (11 May), Lima (13 May), Santiago de Chile in the Grandes Pianistas series of Teatro Municipal (16 May), Córdoba (19 May) and concludes his tour at Teatro Colón in Buenos Aires for Mozarteum Argentino (22 and 23 May).