Library of Congress celebrates Oliver Knussen with week long residency
6/4/2017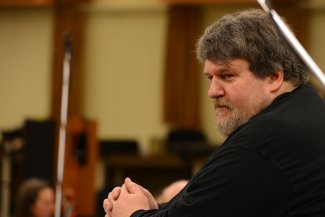 The Library of Congress in Washington DC celebrates Oliver Knussen​'s place as one of contemporary music's great champions with a week-long residency from 7 to 12 April.
As well as curating concerts for Birmingham Contemporary Music Group – who travel with him to the US for this festival — and the President's Own United States Marine Band, Knussen also conducts a concert on 8 April and takes a composition workshop with students from Peabody Conservatory and University of Maryland.
The residency includes several key works by Knussen himself as well as works by many of the composers he has championed during his career as a conductor.
Knussen, who is Artist in Association of BCMG, will work with the ensemble again in May, in concerts in Birmingham and London to celebrate Sir Harrison Birtwistle's 80th birthday.
Marissa Pueschel
Artist Manager