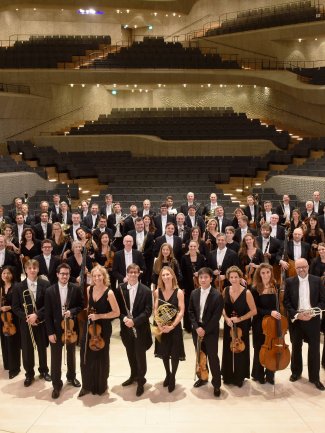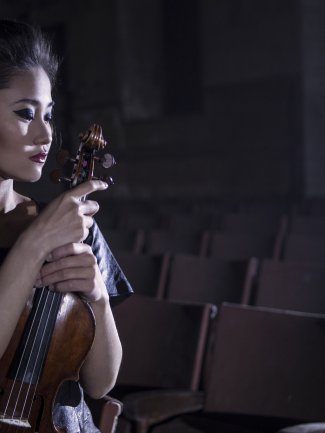 ©
Photo: Formento & Formento -YellowKorner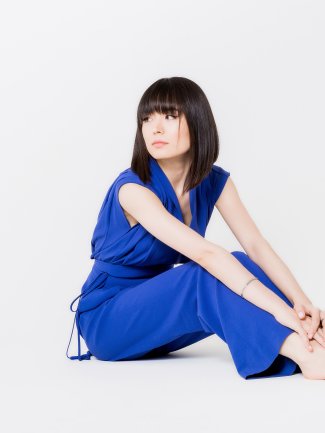 NDR

Elbphilharmonie Orchester Toshiba Grand Concert
3/3/2017
Touring Japan with Alice Sara Ott & Sayaka Shoji
NDR Elbphilharmonie Orchester embark on an extensive eight-concert tour across Japan, for the 36th edition of the prestigious Toshiba Grand Concert, together with conductor Krzysztof Urbański, and soloists Alice Sara Ott and Sayaka Shoji.
The first two concerts take place at Orchard Hall, Tokyo on 6 and 7 March, where Sayaka Shoji performs Prokofiev's Violin Concerto. The rest of the programme features Glinka's Overture from Ruslan and Ludmilla and Dvořák's Symphony No.9. The programme is performed again on 8 March, when the orchestra travels to Sendai to give a performance at Sendai Izumity Hall.
Back in Tokyo on 10 March, NDR Elbphilharmonie perform together with Alice Sara Ott at Orchard Hall. The second programme of the tour features Beethoven's Leonore Overture and Piano Concerto No.3, followed by Also Sprach Zarathustra by Richard Strauss.
The fifth concert of the tour takes place in Nagoya on 11 March, at Aichi Prefectural Art Theater, where Sayaka Shoji rejoins the orchestra. The orchestra then travels to Kawasaki and Fukuoka for their next two concerts with Alice Sara Ott on 12 and 14 March.
The tour comes to an end on 15 March, when NDR Elbphilharmonie Orchester and Alice Sara Ott give a final performance of the second programme at Osaka Festival Hall.
Inviting a prominent orchestra from overseas to perform with a renowned list of soloists every year, the Toshiba Grand Concert enters its 36th edition since its first in 1982. Founded in 1945, the NDR Elbphilharmonie Orchester has won worldwide recognition through numerous internationally acclaimed CD recordings and tours within Europe, Asia and the USA. Formerly named NDR Sinfonieorchester, they are the resident orchestra of the new Hamburg Elbphilharmonie – having just successfully performed at its inauguration on 11 January – and play a major role in the development of the hall's artistic profile.
This year's soloists, Alice Sara Ott and Sayaka Shoji, are both renowned artists and frontrunners in the classical music world, with a high profile in Japan. Alice Sara Ott has regularly collaborated with NDR Elbphilharmonie Orchester and Krzysztof Urbański. This spring, Alice continues to tour her solo recital disc Wonderland to European cities including Oslo, Stuttgart, Munich, Berlin and Frankfurt.
Further ahead, Sayaka will work with Krzysztof Penderecki to perform his Violin Concerto No.2 (Metamorphosen) for the first time, and will also work with Orchestra dell'Accademia Nazionale di Santa Cecilia led by Gianandrea Noseda.