Alice Sara Ott and Wiener Symphoniker undertake a tour of Turkey
17/6/2016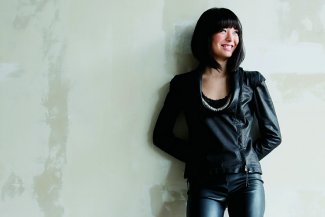 Wiener Symphoniker embarks upon a tour of Turkey's summer festivals, together with conductor Robert Treviño and pianist Alice Sara Ott, after two performances together at Vienna's Konzerthaus (20 & 21 June).
The tour features performances at the closing concerts of the 44th edition of the Istanbul Music Festival at Lütfi Kırdar Convention and Exhibition Centre (24 June) and the Grand Theatre of Ephesus at the International Izmir Festival (25 June). Alice Sara Ott plays Liszt's Piano Concerto Piano No.2 in a programme that also features Tchaikovsky's The Tempest and Dvořák's Symphony No.7.
HarrisonParrott is delighted to manage the Festival performances.