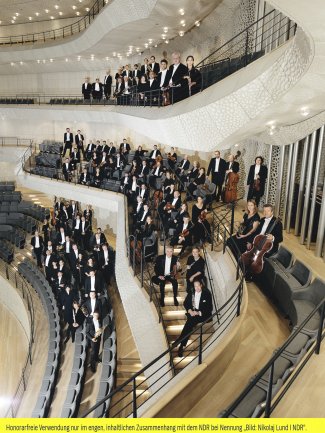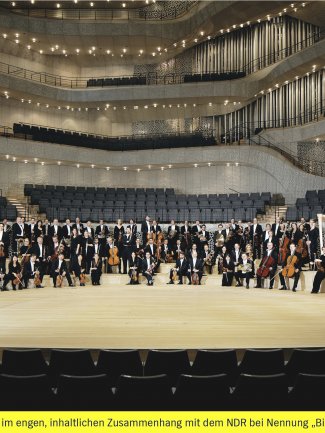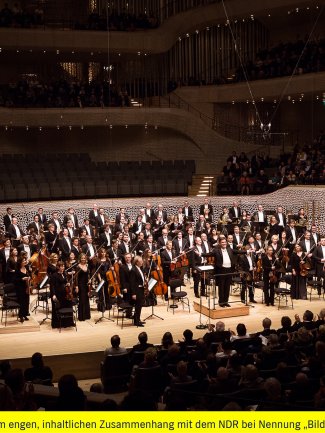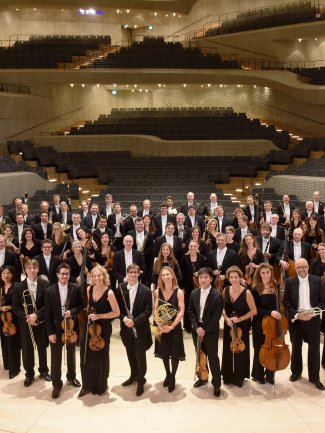 NDR

Elbphilharmonie Orchester
Viola Frankenfeld
Associate Director: Arts Partnerships & Tours
"The weightless opulence of the orchestra, the richness of the timbre and the impeccable cohesion of each stand make one quiver with admiration."

La Croix
Founded in 1945, the NDR Elbphilharmonie Orchester not only has its own concert series in Hamburg, Lübeck, Kiel and Wismar but has also won worldwide recognition through numerous internationally acclaimed CD recordings and tours within Europe, in Asia and in the USA.
The NDR Elbphilharmonie Orchestra has been northern Germany's musical ambassador for 75 years now. Sounds and images from the world-famous concert hall are a familiar presence across Germany and beyond, not least thanks to the NDR's concert broadcasts. Under the baton of its chief conductor Alan Gilbert the orchestra has strengthened its activities in diverse and innovative ways. In a variety of event formats – from symphony, chamber music, club and rush hour concerts to festivals of several days' duration –, works ranging from the Baroque to the present-day are on the orchestra's programme.
Furthermore, the ensemble is conscious of its commitment to society and is actively involved in promoting musical talent and presenting music education projects. Alongside its performances in Hamburg, the NDR Elbphilharmonie Orchestra regularly makes guest appearances in Lübeck, Kiel and Wismar and takes a major role at the big festivals in northern Germany. The orchestra has established its presence in the international music scene through its regular foreign tours within Europe as well as to North and South America and Asia.
The stages of the NDR Elbphilharmonie Orchestra's development are closely tied to the names of the principal conductors who led it. The first, Hans Schmidt-Isserstedt, provided continuity for 25 years, shaping the orchestra's unique character and profile. Later on, an intensive 20-year collaboration with Günter Wand was also significant. Wand, who served as principal conductor from 1982 and was appointed honorary conductor for life in 1987, cemented the orchestra's international reputation.

Christoph Eschenbach was appointed principal conductor in 1998, and Christoph von Dohnanyi continued the line of renowned principal conductors from 2004. From 2011 to 2018, principal conductor Thomas Hengelbrock further shaped the history of the NDR Elbphilharmonie Orchestra with his delight in experimental interpretations. Alan Gilbert has been the chief conductor since 2019. The American conductor moved to Hamburg from the New York Philharmonic Orchestra, and has had a close relationship with the NDR Elbphilharmonie Orchestra for many years – he was the orchestra's principal guest conductor from 2004 to 2015.
"The strings sounded fine and the brass rose gorgeously, mellow, and wonderfully embedded from the orchestra and was, to boot, executed superbly."
Forbes, February 2017
"The NDR Elbphilharmonie Orchestra revealed itself as a first-rate group, possessing a radiantly confident brass section and strings capable of producing a toffee-rich tone."
New York Times, January 2017
"The weightless opulence of the orchestra, the richness of the timbre and the impeccable cohesion of each stand make one quiver with admiration."
La Croix, March 2016
Viola Frankenfeld
Associate Director: Arts Partnerships & Tours