John Adams joins Royal Academy of Music as Visiting Professor of Composition
1/2/2017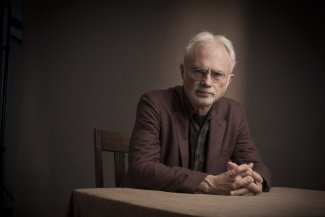 John Adams has joined the Royal Academy of Music's faculty as a Visiting Professor of Composition.
Speaking about the new connection, John Adams said: ​"I'm proud and delighted to spend time with the very talented students of the Royal Academy of Music. I'll be able to spend time with the young composers, singers and instrumentalists in a relationship that is as fruitful for me as it hopefully will be for the students."
Principal Professor Jonathan Freeman-Attwood said: ​"John's involvement with the Royal Academy of Music has always been generous and delightful. We've had some memorable times, most recently a day at the end of 2015 celebrating his music and performing Grand Pianola Music under his direction. I'm thrilled that his association with the Academy is strengthened further through this appointment."
The commitment cements John's relationship with the Academy which began in 2012 when he conducted concerts at New York's Lincoln Center and the BBC Proms in London, when Academy students performed alongside Julliard School players. As part of the new role, he will return to the Academy in 2017 to work with Opera Course students, and later in the year with instrumentalists and composers.