NorrlandsOperan appoints Elim Chan as Chief Conductor
13/4/2016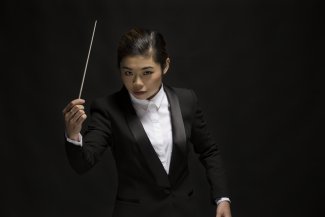 "…she has a natural vitality matched with musical precision and intelligence."

Kjell Englund, Managing/Artistic Director of NorrlandsOperan
NorrlandsOperan in Umeå, Sweden, has announced Elim Chan as its new Chief Conductor. The three-year term begins in autumn 2017.

Commenting on the appointment, Kjell Englund, Managing/​Artistic Director of NorrlandsOperan said: ​"Things just clicked between NorrlandsOperan and Elim Chan. She is one of the brightest shining stars amongst today's young conductors and she has a natural vitality matched with musical precision and intelligence."
"For me, the most special thing about Elim is her immense focus and total devotion to the music. She has a natural style of leadership that creates a feeling of involvement and affinity", said Elisabet Ljungar, Director of Music at NorrlandsOperan.

Elim Chan responded: ​"I still vividly remember the magic and warmth exuding from the Norrlands Opera Symphony Orchestra during the first moments I shared the stage with them. I am eager to embrace and cultivate their shared spirit and curiosity to bring the scores alive."

Highlights of Chan's 2015/16 season include a personal invitation from Valery Gergiev to conduct The Mariinsky Orchestra in St Petersburg and Mexico, and her debut at the Lucerne Festival in August. She continues to hold the position of Assistant Conductor at the London Symphony Orchestra until the end of this season.