Elim Chan makes debuts in Belgium and Chicago
28/4/2017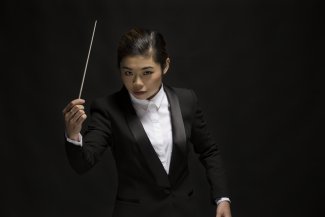 Spring 2017 is a busy and exciting period for Elim Chan, featuring two highly anticipated debuts.
The first performance is on 6 May with Orchestre National de Belgique. Elim conducts the orchestra in Saariaho's Terra Memoria and Dvořák's Symphony No.9. She will return to the ONB for another concert at the end of June 2017.
The second debut is with Chicago Symphony Orchestra on 22 May at Chicago's Harris Theater. The concert features two newly commissioned works: Elizabeth Ogonek's In Silence and Djuro Zivkovic's On the Guarding of the Heart (22 May).