Jörg Widmann tours Germany and Switzerland with Junge Deutsche Philharmonie
26/2/2016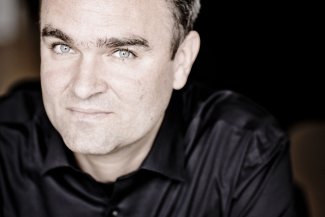 Jörg Widmann embarks upon a tour of Germany and Switzerland with Junge Deutsche Philharmonie, performing as conductor, soloist and composer. As soloist he performs Mozart's Clarinet Concerto and Weber's Clarinet Concerto No.1 in two different programmes.
The tour begins in Bamberg (3 March) and further concerts take place in Fribourg (5 March), Aschaffenburg (6 March), Berlin (7 March), Hamburg (8 March) and Wilhelmshaven (9 March). The concert in Bamberg will be recorded for a broadcast on BRKlassik on 26 March, 3pm (CET).
On 10 March Widmann performs in a trio concert with Tabea Zimmermann and Dénes Várjon at Handelsbeurs Concertzaal Gent and gives the French premiere of his trio for Clarinet, Viola and Piano Es war einmal … at the Louvre in Paris on 11 March.
Sabine Frank
Director & Managing Director (HP GmbH)
Karin Schwarz-Feyhl
Associate Director, Artist Management