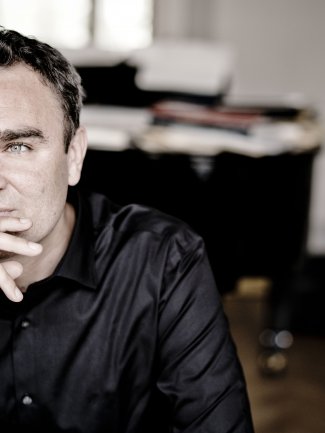 Jörg Widmann gives conducting debut with Symphonieorchester des Bayerischen Rundfunks
22/9/2017
Jörg Widmann gives his conducting debut with the Symphonieorchester des Bayerischen Rundfunks in Munich's Herkulessaal in a concert honouring Wilhelm Killmayer on 29 September. The concert features Widmann's own Drittes Labyrinthwith soloist Sarah Wegener, Killmayer's Symphony No.3, as well as Widmann performing in Winkler's Black Mirrors III marking the season start of ​'musica viva'.
Widmann continues to Birmingham where he will be the soloist in three concerts on 4, 5 (Birmingham) and 6 October (Malvern) featuring Mozart's Clarinet Concerto under the baton of Mirga Gražinytė-Tyla, as well as the UK premiere of his Babylon-Suite on 5 October – which will be broadcast live on BBC Radio 3.
These concerts mark the beginning of Jörg's season as artist in residence with the City of Birmingham Symphony Orchestra, which will take them on tour to Germany in April, and Jörg will conduct the Orchestra in June.
Sabine Frank
Director & Managing Director (HP GmbH)
Karin Schwarz-Feyhl
Associate Director, Artist Management