Hannu Lintu opens the Finnish Radio Symphony Orchestra's new season
29/8/2014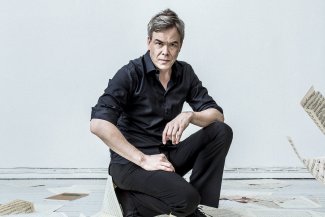 Hannu Lintu conducts the Finnish Radio Symphony Orchestra in two concerts at the Helsinki Music Centre to mark the opening of the orchestra's 2014/15 season.
The performances on 3 and 4 September feature Sibelius' Symphony No.5, the world premiere of Arnold Whittall's The Architecture of Happiness(commissioned by the Finnish Broadcasting Company), and the final scene from Richard Strauss' opera Salome with soprano Nina Stemme.
The new season will be Hannu Lintu's second as Chief Conductor of the FRSO. Following renewal of his contract earlier this year, he continues in this role until 2018.