Eivind Gullberg Jensen conducts Tosca at Schleswig-Holstein Musik Festival
14/7/2014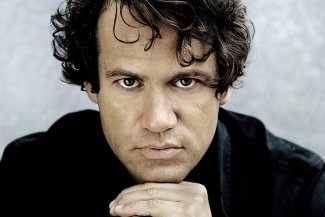 Eivind Gullberg Jensen conducts the NDR Radiophilharmonie in performances of Tosca on 19 July in Hannover and 20 July at the Schleswig-Holstein Musik Festival. The lead roles are sung by Catherine Naglestad (Tosca), José Cura (Cavaradossi) and Albert Dohmen (Scarpia).
The Hannover performance will be televised as a deferred relay on the same evening.
The concerts mark the end of Gullberg Jensen's five-year tenure as Chief Conductor of the orchestra. The partnership opened their 2014/15 season with opera — Der fliegende Holländer and Götterdämmerung.
Gullberg Jensen will conduct Tosca again in 2015 at the New National Theatre in Tokyo and at the Wiener Staatsoper in 2016/2017.