We Take Care of Our Team
From mental health support to an employee assistance programme, we are committed to supporting our people to live their most fulfilling life, both at work and outside of it. Beyond benefits to support our people's emotional, physical, and financial well-being, our leaders model behaviours and create an environment where people feel empowered to prioritize their well-being. When we support the well-being of our people, that's when we do our best work as a team.
We understand the importance of good mental health, and provide support via online on-demand training to in-house qualified mental health first aiders.
Emotional and Physical Wellbeing
To support emotional well-being, HP offers employees six free therapy and coaching sessions through our Employee Assistance Programme and a range of meditation, mindfulness, and caregiving resources. To support physical well-being, we offer fitness centre discounts, a one-off discounted physiotherapy treatment, a cycle-to-work scheme and a fully flexible hybrid working model for people to split their time working in our collaborative spaces or working from home.
Financial Wellbeing and Flexibility
To support the financial well-being of our people, we offer contributions towards professional qualifications, free financial advice via our Employee Assistance Programme, an income protection policy, eye health support and finance webinars to help with everyday matters.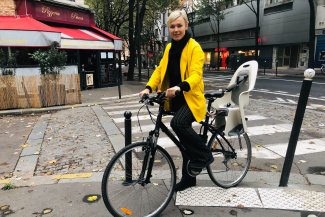 Sustainability at HP
We believe in the power of classical music and the arts to make real change to the climate emergency.
We set up an internal Environmental Working Group which meets every quarter to discuss HP's carbon footprint and reduction strategies.
HarrisonParrott was carbon footprint assessed in December 2022 by Carbon Footprint Ltd, and has been awarded a Carbon Neutral Plus status for carbon offsetting.
In 2021, HarrisonParrott received a grant to undertake a project, ​'Climate Portals', as part of the British Council​'s programme at the UN Climate Change Conference (COP26) in Glasgow. Centred around a Shared_​Studios ​'Portal' shipping container in residence at the Royal Conservatoire of Scotland, ​'Climate Portals' enabled immersive artistic and music connections creating the sensation of being in the same room. We connected Glasgow to Iraq, Mexico, Gaza, Rwanda and Uganda.
Listen to our podcast on ​'How the arts can respond to the climate emergency' here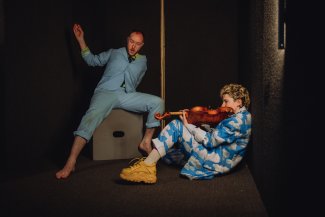 HarrisonParrott Foundation
The HarrisonParrott Foundation has at its heart our mission to support and champion diversity and inclusion within the arts.

As passionate advocates for innovation, we want to challenge the idea that ethnicity, gender, disability and social background are impediments to full inclusivity — we believe everyone deserves access to the arts. We want to challenge preconceived assumptions of what the arts are and who they are for.
We are proud to work with our partners the award-winning Tri-borough Music Hub (TBMH), which is the lead organisation that oversees the delivery of music education in three West London boroughs, working with schools, pupils, the workforce and the community; in the delivery of our Artists for Inclusivity programme.
The Foundation is delighted to support the development of the Clarion instrument with Open Up Music, which is an electronic instrument that can be played with the movement of a musician's eyes.