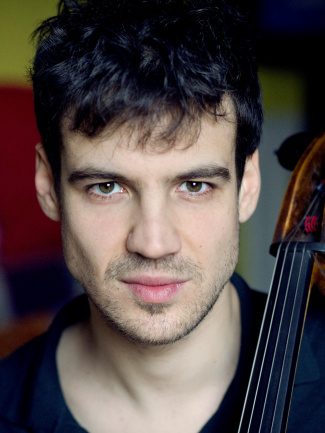 ©
Photo: Jean-Baptiste-Millot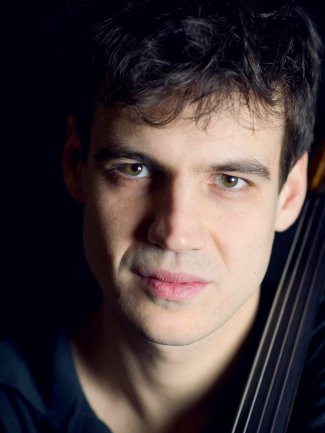 ©
Photo: Jean-Baptiste-Millot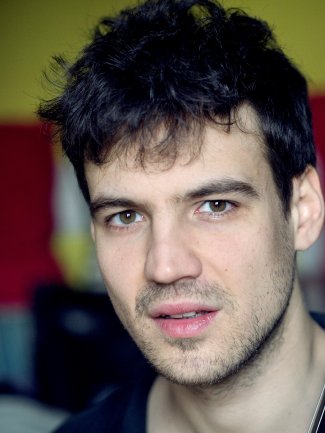 ©
Photo: Jean-Baptiste-Millot
Victor Julien-Laferrière
Cello
Marie Strubé
Senior Artist Manager
François Guyard
General Manager (HP Paris)
Maarja Saue
Associate Artist Manager
First Prize winner of the Queen Elisabeth Competition in 2017 (the first year dedicated to cello), Victor Julien-Laferrière was described as ​"one of the most reliable talents of the young generation of French cellists" by Diapason magazine. He was also awarded the first Prize and two special prizes at the 2012 Prague Spring International Competition, and in 2018 he was awarded the Victoire de la Musique in France as Instrumental Soloist of the Year.
The 2022/23 season sees him perform with Bournemouth Symphony Orchestra under the baton of Kirill Karabits for the world premiere of Feodor Akimenko's Cello Concerto, as well as Frankfurt Radio Symphony Orchestra, Rotterdam Philharmonic Orchestra, Lausanne Chamber Orchestra, and with Orchestre National d'Auvergne play-conducting. Victor is also Associate Artist of Mulhouse Symphony Orchestra, with which he collaborates three times over the course of the season. He is also invited at the Palazzetto Bru-Zane in Venice with Radio France Chorus, at the Festival de Pâques in Aix-en-Provence in duo with David Fray, in Saint Martin-in-the-Fields church in London in duo with Marie-Ange Nguci, and at the Folle Journée in Nantes with his ensemble Consuelo, which he founded.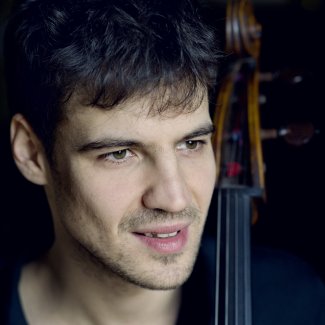 Further afield, Victor Julien-Laferrière has performed with renowned orchestras worldwide, including Royal Concertgebouw Orchestra, Deutsches Symphonie-Orchester Berlin, Orchestre de Paris, Orchestre Philharmonique de Radio France, Orchestre National de France, Orchestre National du Capitole de Toulouse, Orchestre National de Lyon, Netherlands Philharmonic Orchestra, Brussels Philharmonic, Belgium National Orchestra, Antwerp Symphony Orchestra, Orchestre de Chambre Paris, Les Siècles, Orchestre Philharmonique de Strasbourg, RTÉ National Symphony Orchestra, Nordwestdeutsche Philharmonie, and with prestigious conductors such as Valery Gergiev, Kristiina Poska, Emmanuel Krivine, Tugan Sokhiev, Elim Chan, Maxim Emelyanychev, François-Xavier Roth, Jun Märkl, Philippe Herreweghe, Nathalie Stutzmann, Stéphane Denève, Joshua Weilerstein, Eivind Gullberg Jensen, Gergely Madaras and Ben Glassberg.

His recital and chamber music projects lead him to perform in prestigious venues and festivals such as Concertgebouw Amsterdam, Konzerthaus Wien, Lucerne KKL, Brussels BOZAR, Queen Elisabeth Music Chapel, Zurich Tonhalle, Philharmonie de Paris, Théâtre des Champs-Elysées, Louis Vuitton Foundation, Essen Philharmonie, Phillips Collection in Washington, Prague Spring International Music Festival, Klavier-Festival Ruhr, Rheingau Musik Festival Mecklenburg-Vorpommern, Sommets Musicaux de Gstaad, Brussels Cello Festival, Copenhagen Summer Festival, Folles Journées in Nantes and Tokyo.

Victor Julien-Laferrière is also developing substantial activity as a conductor. He guest-conducts Orchestre National d'Ile-de-France and Orchestre de l'Opéra de Rouen on tour as well as Orchestre de Chambre de Paris. He founded his own ensemble Consuelo which collaborates intensively with many leading French festivals.

In addition, he has recorded numerous albums: his latest recordings for Alpha Classics include a critically acclaimed album dedicated to Shostakovich, Rachmaninov, and Denisov with pianist Jonas Vitaud (2019) and a recording of the Dvořák and Martinu concertos with Orchestre Philharmonique Royal de Liège conducted by Gergely Madaras (2021). In January 2019, Victor Julien-Laferrière recorded an album dedicated to Schubert, in collaboration with Les Esprits trio (Sony Music), which received the highest rating from French magazine Télérama.

Victor Julien-Laferrière studied with René Benedetti, then successively with Roland Pidoux at Paris CNSM Conservatoire, Heinrich Schiff at Vienna University, and Clemens Hagen at Salzburg Mozarteum in Salzburg. He also took part in the Seiji Ozawa International Music Academy Switzerland from 2005 to 2011. He plays on a cello by Domenico Montagnana and with a bow by Dominique Peccatt.

HarrisonParrott represents Victor Julien-Laferrière for worldwide general management.
"Dvořák contains multitudes, and the combination of Julien-Laferrière's eloquent, focused tone with transparent orchestral playing often extremely beautifully."
(Richard Bratby, Gramophone, July 2021)
"The winning cellist of the 2017 Queen Elisabeth Competition, whose talent we have often praised, once again seduces by the elegance of his style and his immaculate technique."
(Jean-Michel Molkhou, Diapason, June 2021)
"The symbiosis of Victor Julien-Laferrière with the orchestra makes expressiveness triumph."
(Isabelle Werck, Classica, June 2021)
"Victor Julien-Laferrière shows that it is by no means just the middle register that works well on his cello. Its tone is very vocal, its vibrato swings out far, and if it never squeaks or buzzes ugly, its playing is extremely colorful and intense. (…) Victor Julien-Laferrière not only sings on his cello, he also audibly enjoys the virtuoso passages. However, Dvořák did not allow the cellist a cadenza. Bohuslav Martinů, however, opens this stage to the soloist in his first cello concerto."
(NDR Kultur, Album der Woche, May 2021)
"In these two masterpieces, the winner of the first Queen Elisabeth competition dedicated to the cello (2017) displays the qualities that earned him his first prize: warm, luminous and pure tones, clarity of play, elegance."
(La Libre Belgique, April 2021)
"Victor Julien-Laferrière, one of the most reliable talents of the young generation of French cellists. […] The duet works wonderfully in this tribute to the Russian soul."
(Diapason, November 2019)
"This cellist plays with great clarity, avoiding unnecessary affectation, supported by a partner whose tonal conception is as effortless as it is stylistically mature."
(Concert Classic, November 2019)
Marie Strubé
Senior Artist Manager
François Guyard
General Manager (HP Paris)
Maarja Saue
Associate Artist Manager