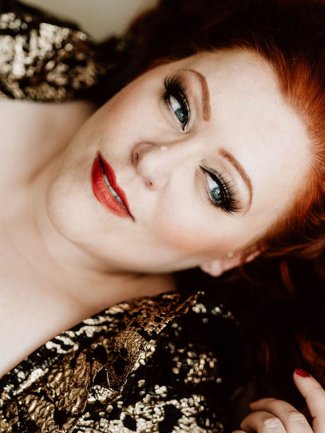 ©
Photo: IllusiaPhotography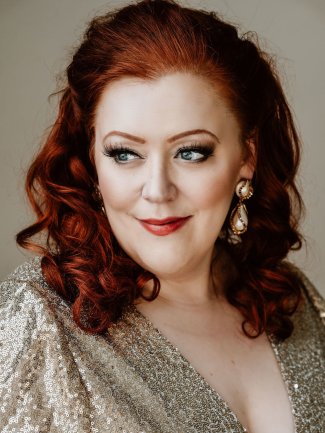 ©
Photo: IllusiaPhotography
Miina-Liisa Värelä
Soprano
Shirley Thomson
Director & Head of VOICE
Zoe Band
Senior Artist Manager
Peppie Johnson
Artist Coordinator
"Miina-Liisa Värelä is currently proving to be one of the most promising sopranos in the dramatic field and is increasingly appearing on the larger opera stages."

(Opernmagazin, March 2022)
Soprano Miina-Liisa Värelä has undeniably left an indelible mark on the operatic landscape, showcased in a series of acclaimed recent performances. Her portrayal of Isolde in Wagner's monumental Tristan und Isolde with Los Angeles Philharmonic Orchestra under Gustavo Dudamel left a lasting impression and as Strauss' Ariadne auf Naxos, conducted by Josep Pons, at Barcelona's Gran Teatre del Liceu she received unanimous critical acclaim. In a further display of exceptional artistry, Värelä ​"enchants with her lyrical timbre and dramatic abundance" as Die Färberin in Lydia Steier's new staging of Die Frau ohne Schatten at the renowned Festspielhaus in Baden-Baden with conductor Kirill Petrenko and Berlin Philharmoniker.
Miina-Liisa Värelä's 2023/24 season sees her debut as Leonore in Beethoven's Fidelio at Canadian Opera Company under Johannes Debus, she joins another new production of Die Frau ohne Schatten, this time by David Bösch at Semperoper Dresden with renowned conductor Christian Thielemann and returns to Glyndebourne Festival Opera for Tristan und Isolde, led by Music Director Robin Ticciati. On the concert platform, she sings Verdi's Requiem with Vancouver Symphony Orchestra under Music Director Otto Tausk.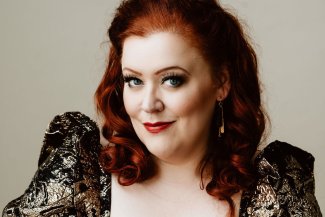 Hailed recently as one of the most promising sopranos in the dramatic field by respected Opernmagazin, Värelä's wider production experience includes a regular collaboration with Finnish National Opera and its Chief Conductor Hannu Lintu including as Sieglinde in Die Walküre, Senta in Der fliegende Holländer conducted by Paul Mägi, Ariadne auf Naxos in Katie Mitchell's esteemed production and, most recently, a debut as Puccini's Turandot. As Die Färberin, Värelä has further appeared at both Oper Frankfurt and Bayerische Staatsoper under Sebastian Weigle, and at the Verbier Festival with Valery Gergiev. The Savonlinna Festival was the setting for Värelä's role debut as Puccini's Tosca, conducted by Lorenzo Passerini, she sang Ortrud in Wagner's Lohengrin with both Salzburg Landestheater and Oper Frankfurt and portrayed the title role in Strauss' Elektra at Landestheater Linz. As part of the 2021 BBC Proms, Miina-Liisa sang Isolde with Glyndebourne Festival Opera under Robin Ticciati at London's Royal Albert Hall, broadcast live on BBC Radio 3.

A regular concert performer, Värelä made her American debut in Ravel's Shéhérazade with Seattle Symphony Orchestra conducted by Aziz Shokhakimov, she performed Shostakovich's Symphony No.14 with hr-Sinfonieorchester under Klaus Mäkelä and Orchestre de Chambre de Lausanne under Hannu Lintu and joined Hans Graf and Odense Symphony Orchestra in Strauss' Vier letzte Lieder. Under Hannu Lintu, she has performed Boulanger's Faust et Hélène and Shostakovich and Mahler, Symphony No 4 with Tampere Philharmonic. Other highlights include Mahler, Symphony No 2 with Ingo Metzmacher and the Finnish Radio Symphony Orchestra, a performance of Shostakovich's From Jewish Folk Poetry with piano accompaniment also for Finnish Radio,a programme of Sibelius Songs with Philharmonia Orchestra at the Mikkeli Music Festival under Erkki Lasonpalo and with Stavanger Symphony Orchestra and Andris Poga, Sieglinde in Act 1 of Die Walküre, recorded for TV broadcast.

A native of Finland, Värelä is a graduate of Helsinki's renowned Sibelius Academy and has taken prizes in numerous competitions including at Lappeenranta and Belvedere.
Gallery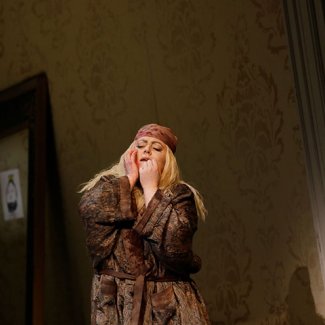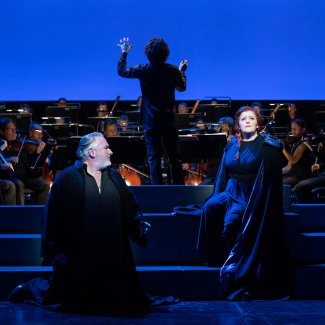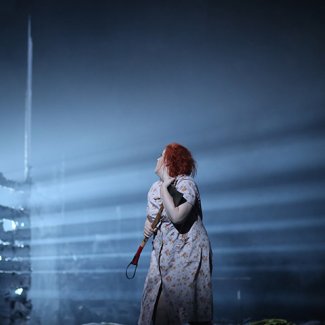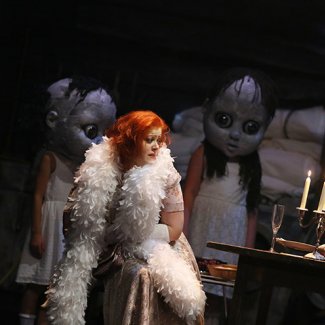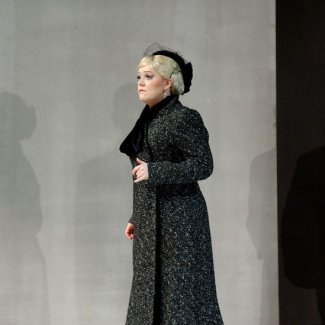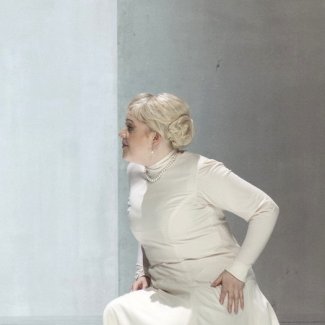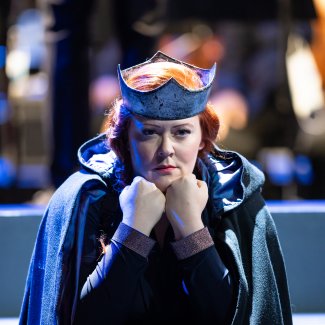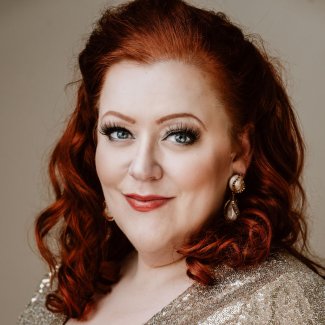 "Värelä is a bulwark of strength as Leonore, possessing an incandescent voice that vibrantly enlivens the colourful score."
Toronto Star, October 2023
"Miina-Liisa Värelä was a fierce, piercing Isolde, on fire from the start."
Opera Magazine, April 2023
"Miina-Liisa Värelä as the Dyer's wife is sensational, with sparkling top tones, a warm middle register and great depth."
BR Klassik, April 2023
"Miina-Liisa Värelä as the Dyer's wife enchants with her lyrical timbre and dramatic abundance."
Tagesspiegel, April 2023
"Dramatically and vocally, Miina-Liisa Värelä as Ortrud is so outstanding that you almost feel more drawn to evil than to the supposedly good."
(Oper Aktuell, April 2022)
"Miina-Liisa Värelä celebrated her house debut at Oper Frankfurt in the role of the Dyer. She is currently proving to be one of the most promising sopranos in the dramatic field and is increasingly appearing on the larger opera stages"
(Opernmagazin, March 2022)
"Her beautiful voice, which is particularly pronounced in the high notes, did not appear particularly dramatic at first, but increased in the course of the opera to a volume and depth of penetration that was second to none."
(Opernmagazin, March 2022)
"In Värelä, a Dyer was finally found who created a role portrait entirely in the spirit of the composer. She embodied a vocally young, misunderstood woman full of dreams and passions and not the drooling, unsympathetic Dyer's wife, as one hears so often elsewhere."
(Opernmagazin, March 2022)
"She already presents an assured and rounded version of the character [Isolde], both vocally and in her movement. Apart from raw power and impressive stamina, she brings many vocal nuances to a role that, all too often, singers mainly survive rather than shape."
(The Guardian, August 2021)
"Her assured lower register can compete with many mezzos for its intensity and core; she also deployed a clean, straight tone at moments of icy focus and resolve, especially in Act one. This kind of vocal control makes the backstory delivered in Act one compelling. Her entry in Act three, tending to the fallen body of Tristan, was heart-stoppingly tender."
(The Guardian, August 2021)
"The soprano Miina-Liisa Värelä led the listener with flexible vocal colouring and a large dynamic range"
(Rhein-Main-Zeitung, 2020)
"The Finnish soprano Miina-Liisa Värelä was top-class and at the same time a competent interpreter of the vocal part…[she was] able to utter words of thunder with all Russian texts, but also to articulate the bitterly evil and the hopeless quietly and clearly"
(Frankfurter Neue Presse, 2020)
"A flexible, highly dramatic soprano, Värelä took this up with a wealth of nuances and was responsible for the finely chiselled drama"
(FrankfurterRundschau, 2020)
"Värelä has developed into an exquisite lyric-dramatic soprano whose sustained sound flows freely, with fresh, beautiful silvery lines."
(Helsingin Sanomat, January 2020)
"Mina-Liisa Värelä (replacing the expected Nina Stemme) is an excellent Tintora, more lyrical than dramatic, more sarcastic than afflicted, of great vocal security, capable of nuances and of a remarkable variety of colors on the whole range."
(Operclick.com)
"Nina Stemme was replaced by the Finn Miina Liisa Värelä as a dyer. She recently celebrated a great success as Elektra at the Landestheater in Linz. Her clear height without sharpness impresses, just as the force of her voice, which she understands colorfully to tame."
(Dr. Helmut Pitsch, Opera-online.com)
"Miina-Liisa Värelä plays an extraordinary dyer. The voice is frank, the delivery powerful, the richness of timbre obvious."
(Forumopera.com)
"Then there was the cast, which made it possible to discover voices that will surely be seen on the great operatic stages – one especially, that of the soprano Miina-Liisa Värelä."
(Tribune de Geneve)
"Miina-Liisa Värelä was the excellent surprise of the evening, delivering an undecided Dyer, hesitating between meanness and arrogance, but ultimately moving and human, and also very expressive by the fiery glances she never stopped throwing at her poor husband."
(ConcertoNet.com)
"We could not have found a better pair than John Lundgren's Barak and Miina-Liisa Värelä's Dyer."
(Opera-online.com)
"His wife was played by dramatic soprano Miina-Liisa Varela. Like Magee she rose to Strauss' vocal challenges with apparent ease, and produced an accomplished performance. She displayed wonderful upper register, which was firmly grounded, and was able to soar effortlessly above the orchestra, without any loss of quality. However, she not only possessed power, but also the necessary delicacy, and a pleasing legato."
(Operawire/Alan Neilson)
"An Elektra of steely power, noble strength … a voice in peak health, technically sound … with floating pianissimos in the dialogue with Klytämnestra"
(Online Merker, 2019)
"Miina-Liisa Värelä, in the role of Sieglinde, harvested the evening's greatest applause. She sang with power, clear and nuanced, and with a lovely edge to the voice."
(Klassisk / A.Mellor, 2018)
"Miina-Liisa Värelä dominated everything as Färberin with her full and dramatic soprano."
(Volksblatt, 2017)
"The young Finnish soprano Miina-Liisa Värelä sang a psychologically nuanced and musically perceptive Dyer's Wife. With her full, rounded voice, she brought youthful impetuousness to the powerhouse role."
(Opera News, 2017)
Shirley Thomson
Director & Head of VOICE
Zoe Band
Senior Artist Manager
Peppie Johnson
Artist Coordinator