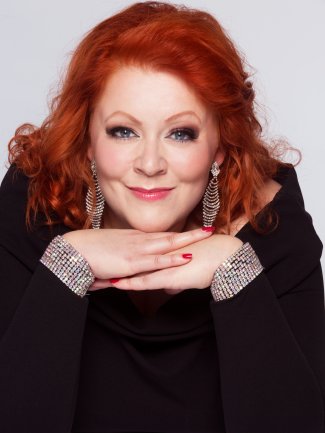 ©
Photo: Ville Paul Paasimaa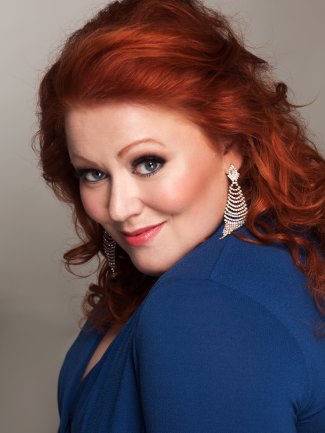 ©
Photo: Ville Paul Paasimaa
Miina-Liisa Värelä
Soprano
"The young Finnish soprano Miina-Liisa Värelä sang a psychologically nuanced and musically perceptive Dyer's Wife. With her full, rounded voice, she brought youthful impetuousness to the powerhouse role."

(Opera News)
Soprano Miina-Liisa Värelä has firmly established her presence on the operatic landscape through a number of recent highly acclaimed debuts including as Senta/​Der fliegende Holländer (Finnish National Opera), as Färberin/​Die Frau one Schatten (Landestheater Linz), as Brünnhilde in performances of the condensed Ring an einem Abend on tour throughout Germany and as Ariadne auf Naxos (Helsinki's Alexander Theater). As Sieglinde in the Odense Symfoniorkester's staged Ring Cycle under Alexander Vedernikov, Värelä was hailed as an exciting emerging talent, she made a sensational debut as Strauss' Elektra in a return to Landestheater Linz and sang her first Ortrud in Wagner's Lohengrin last season in a highly-acclaimed new staging at Salzburg's Felsenreitschule.
Two major highlights of Värelä's 2019/20 season focused on the music of Richard Strauss: her return to Finnish National Opera in the title role of Katie Mitchell's production of Ariadne auf Naxos, conducted by Music Director Hannu Lintu and her debut at the Verbier Festival as Färberin in Die Frau ohne Schatten, conducted by Valery Gergiev.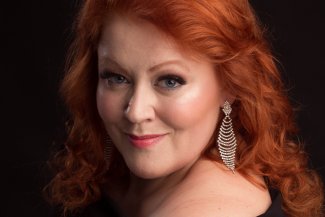 Värelä returns to Finnish National Opera twice in the current season as part of the cast of Covid fan tutte, a reimagined take on the Mozart classic, conducted by Esa-Pekka Salonen, and as Sieglinde in their new production of Die Walküre under Susanna Mälkki. Continuing the expansion of her Wagnerian repertoire, Miina-Liisa makes her Glyndebourne Festival debut in the title role of Tristan und Isolde, under Robin Ticciati. On the concert platform, Värelä sings Beethoven's Symphony No.9 with the Helsinki Philharmonic under Susanna Mälkki, as well as the Liebestod from Tristan und Isolde and Boulanger's Faust et Hélène for Finnish Radio Symphony Orchestra under Hannu Lintu. In Shostakovich's Symphony No.14, she debuts with both HR Sinfonieorchester Frankfurt under Klaus Mäkelä and l'Orchestre de Chambre de Lausanne under Hannu Lintu.

On the concert platform, Miina-Liisa Värelä has performed Schoenberg's Gurre-Lieder in Aarhus, Mahler's Symphony No.2 with the Finnish Radio Symphony Orchestra under Ingo Metzmacher, Mahler's Symphony No.4 with Tampere Philharmonic Orchestra and Hannu Lintu, Shostakovich's Symphony No.14 with Oulu Philharmonic Orchestra, as well as Strauss' Vier letzte Lieder with Odense Symphony Orchestra under Hans Graf.

A native of Finland, Värelä is a graduate of Helsinki's renowned Sibelius Academy, has taken prizes in numerous competitions including at Lappeenranta and Belvedere, and currently resides in Berlin.
Gallery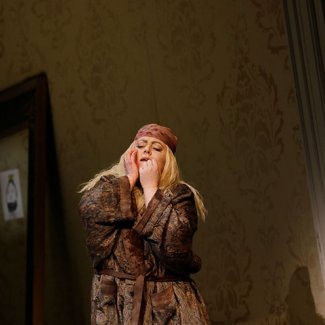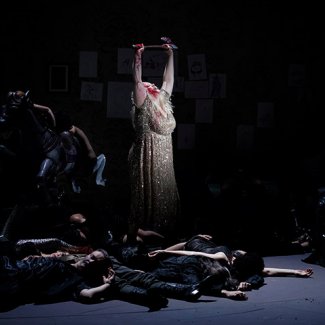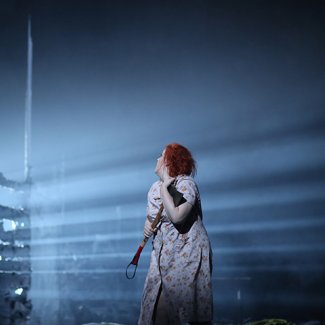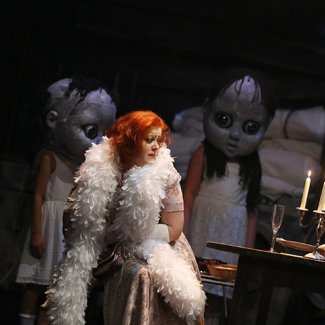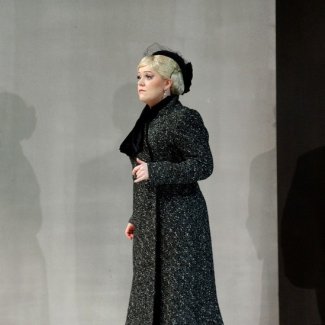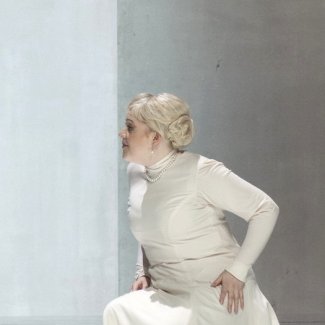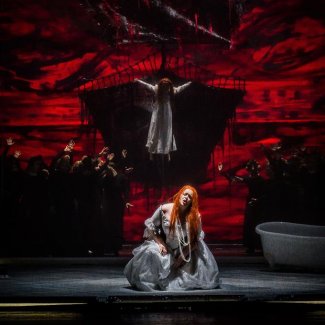 "The soprano Miina-Liisa Värelä led the listener with flexible vocal colouring and a large dynamic range"
(Rhein-Main-Zeitung, 2020)
"The Finnish soprano Miina-Liisa Värelä was top-class and at the same time a competent interpreter of the vocal part…[she was] able to utter words of thunder with all Russian texts, but also to articulate the bitterly evil and the hopeless quietly and clearly"
(Frankfurter Neue Presse, 2020)
"A flexible, highly dramatic soprano, Värelä took this up with a wealth of nuances and was responsible for the finely chiselled drama"
(FrankfurterRundschau, 2020)
"Värelä has developed into an exquisite lyric-dramatic soprano whose sustained sound flows freely, with fresh, beautiful silvery lines."
(Helsingin Sanomat, January 2020)
"Mina-Liisa Värelä (replacing the expected Nina Stemme) is an excellent Tintora, more lyrical than dramatic, more sarcastic than afflicted, of great vocal security, capable of nuances and of a remarkable variety of colors on the whole range."
(Operclick.com)
"Nina Stemme was replaced by the Finn Miina Liisa Värelä as a dyer. She recently celebrated a great success as Elektra at the Landestheater in Linz. Her clear height without sharpness impresses, just as the force of her voice, which she understands colorfully to tame."
(Dr. Helmut Pitsch, Opera-online.com)
"Miina-Liisa Värelä plays an extraordinary dyer. The voice is frank, the delivery powerful, the richness of timbre obvious."
(Forumopera.com)
"Then there was the cast, which made it possible to discover voices that will surely be seen on the great operatic stages – one especially, that of the soprano Miina-Liisa Värelä."
(Tribune de Geneve)
"Miina-Liisa Värelä was the excellent surprise of the evening, delivering an undecided Dyer, hesitating between meanness and arrogance, but ultimately moving and human, and also very expressive by the fiery glances she never stopped throwing at her poor husband."
(ConcertoNet.com)
"We could not have found a better pair than John Lundgren's Barak and Miina-Liisa Värelä's Dyer."
(Opera-online.com)
"His wife was played by dramatic soprano Miina-Liisa Varela. Like Magee she rose to Strauss' vocal challenges with apparent ease, and produced an accomplished performance. She displayed wonderful upper register, which was firmly grounded, and was able to soar effortlessly above the orchestra, without any loss of quality. However, she not only possessed power, but also the necessary delicacy, and a pleasing legato."
(Operawire/Alan Neilson)
"An Elektra of steely power, noble strength … a voice in peak health, technically sound … with floating pianissimos in the dialogue with Klytämnestra"
(Online Merker, 2019)
"Miina-Liisa Värelä, in the role of Sieglinde, harvested the evening's greatest applause. She sang with power, clear and nuanced, and with a lovely edge to the voice."
(Klassisk / A.Mellor, 2018)
"Miina-Liisa Värelä dominated everything as Färberin with her full and dramatic soprano."
(Volksblatt, 2017)
"The young Finnish soprano Miina-Liisa Värelä sang a psychologically nuanced and musically perceptive Dyer's Wife. With her full, rounded voice, she brought youthful impetuousness to the powerhouse role."
(Opera News, 2017)