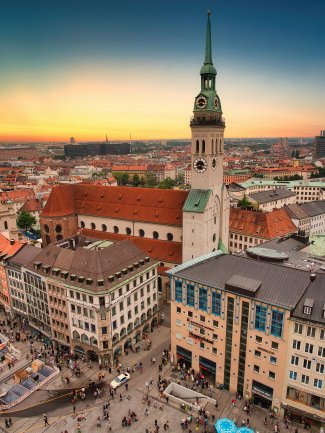 ©
Photo: Ian Kelsall, Pexels
HarrisonParrott Munich remains among the most respected classical music management companies based in Germany. It operates its worldwide business out of Munich and focuses on international level management for established classical artists with international careers, whilst nurturing and developing new artists at the beginning of their profession.
Led by Managing Director Sabine Frank since 2005, HP Munich manages through an expansive worldwide network an established roster of artists, from the internationally renowned to exciting rising stars. The artist list includes a wide variety of musicians such as conductors, pianists, and violinists, as well as ensembles and percussionists.
HP Munich specialises in developing established career journeys, seeking out the right opportunity at the right time, and nurtures new talent with care and attention. Our dedicated and passionate team of industry experts takes a personal approach to ensure that artist needs are met at all stages of a career.
Sabine Frank
Director & Managing Director (HP GmbH)