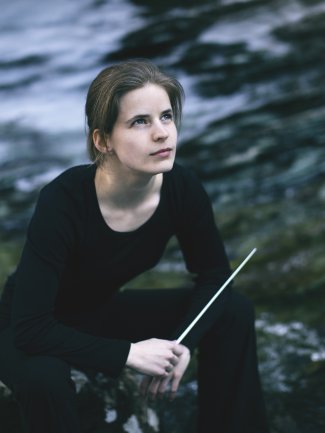 Tabita Berglund performs with Kristiansand and Swedish Radio Symphony Orchestras
15/9/2023
Tabita Berglund begins her third and final season with Kristiansand Symphony Orchestra as their Principal Guest Conductor with a concert on 21 September. The programme includes Stenhammar's Excelsior and Sibelius' Symphony No.2, as well as Grieg's Piano Concerto with soloist Fuko Ishii.
The Sibelius theme continues in further concerts with KSO during the 2023/24 season, including performances on 1 February, with a programme including the composer's Symphony No.5 as well as pieces by Lili Boulanger and Irgens-Jensen, and on 11 April where Berglund conducts the Lemminkäinen Suite and a selection from Grieg's Peer Gynt.
Berglund also makes her debut with Swedish Radio Symphony Orchestra in two performances on 27 and 28 September. The programme includes Britta Byström's A Drama in the Air and excerpts from Geirr Tveitt's A Hundred Hardanger Tunes, as well as Bo Linde's Cello Concerto, with soloist Amalie Stalheim.
Morgan Bair
Artist Coordinator