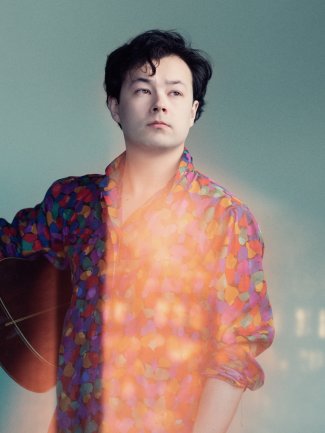 ©
Photo: Camilla Greenwell
Sean Shibe tours across the

UK

with Manchester Collective
28/4/2023
Sean Shibe joins forces with Manchester Collective for the first time as they embark on a tour across the UK, with Sean performing on both the classical and electric guitar alongside an all-star string quartet lineup.
At the heart of the programme are a pair of new works written for Sean and the ensemble – Emily Hall's intimate and touching Potential Space and New York composer, producer and multi-instrumentalist Kelly Moran's Living Again. The programme also includes works by John Cage, David Fennessy, Julius Eastman, and David Lang.
The 8‑date tour begins in Bristol on 3 May, and sees the group travel to Cardiff on 4 May, Saffron Walden on 5 May, Nottingham on 9 May, Leeds on 10 May, Salford on 11 May, Liverpool on 12 May, and concludes in London at Queen Elizabeth Hall on 13 May.
Ance Kolibere
Associate Artist Manager