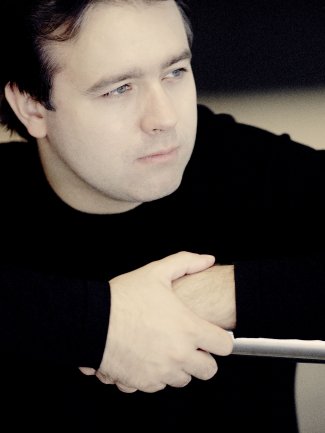 ALEXEI

VOLODIN

ON

TOUR

THROUGHOUT

MAY
28/4/2023
May is a busy month for Alexei Volodin with dates across Belgium, Switzerland, Germany and the UK, with repertoire encompassing solo works, chamber music and three concerti.
Alexei Volodin joins Orchestre Philharmonique Royal de Liège in two concerts to perform Chopin's Piano Concerto No.2 with conductor John Axelrod. The first concert takes place on 5 May at the Liège Philharmonic Hall, and the second concert takes the programme to Charleroi on 7 May. The orchestra also performs Tchaikovsky's Symphony No.4.
Volodin joins Igor Levit for two recitals to perform a programme of solo and duo works by composers including Mozart, Debussy, Rachmaninov, Schubert and Schumann. The duo head to Wigmore Hall for their first concert on 6 May, and then to Lucerne Festival on 18 May.
Volodin returns to the UK to perform with the Philharmonia Orchestra in three concerts under the baton of Stanislav Kochanovsky. The first two concerts take place in Leicester on 9 May and Bedford on 10 May, where Volodin performs Rachmaninov's Piano Concerto No.2. The tour concludes on 11 May at the Royal Festival Hall, where the orchestra performs Rachmaninov's The Bells and Lyadov's From the Apocalypse. Volodin closes the programme with Scriabin's Prometheus: The Poem of Fire.
To complete his whirlwind tour, Volodin performs in a chamber concert in Baden-Baden with players from SWR Symphony Orchestra . The group will perform Mahler's Piano Quartet, Franck's Piano Quintet and Schönberg's Chamber Symphony No.1. The performance takes place on 29 May at Theater Baden-Baden.
Morgan Bair
Artist Coordinator