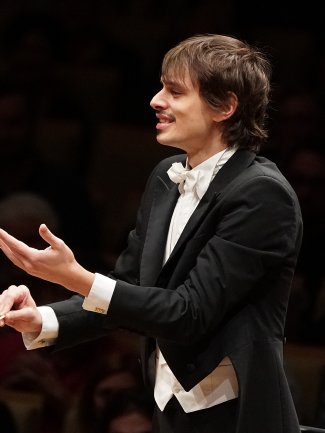 Eduardo Strausser Tours Across Australia and New Zealand
21/4/2023
Following his West Australia Symphony Orchestra debut in 2022, Eduardo Strausser begins his tour by returning to conduct in a series of two concerts on 28 and 29 April at the Perth Concert Hall. The programme includes the world premiere of Lachlan Skipworth's The Tides of Longing, Arvo Pärt's Fratres and Tchaikovsky's Symphony No.5.
Strausser then travels to Sydney to workshop and record five new works with Sydney Symphony Orchestra on 1 and 2 May before travelling to conduct a tour with New Zealand Symphony Orchestra and pianist, Paul Lewis.
The tour of New Zealand begins in Wellington on 11 May. They then travel to Tauranga to perform in three concerts across 12, 13, and 14 May, and the tour concludes in Christchurch with performances at the Christchurch Town Hall on the 19, 20 and 21 May. The programme for the concerts features works by Ross Harris, Schumann, Beethoven, and Mozart.