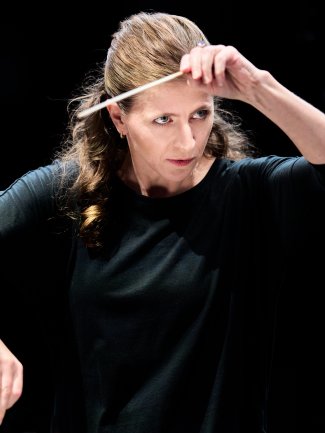 Kristiina Poska returns to Orchestre National de France
3/3/2023
Kristiina Poska conducts Orchestre National de France at the Maison de la Radio et de la Musique auditorium on 9 March. The first half of the concert is dedicated to chamber music performed by Quatuor Diotima and percussionist Florent Jodelet. The programme includes the world premiere of Philippe Fénelon's Still Dream for string quartet and percussion, and Henri Dutilleux's Ainsi la Nuit.
Two further new works are revealed in the second half of the concert focusing on orchestral music – Fabien Waksman's Les Chants di Siri, commissioned by the Maison de la Musique Contemporaine, and Bruno Mantovani's Cadenza III for string quartet and orchestra commissioned by Radio France.
Concert will be broadcast live on France Musique.
Ance Kolibere
Associate Artist Manager