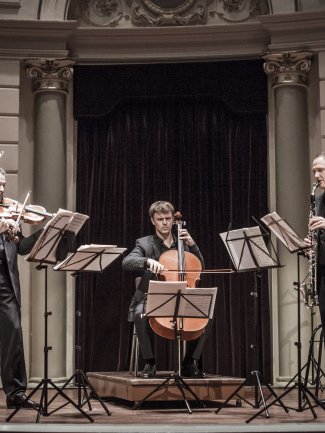 ©
Photo: Hans Van der Woerd
HP's Creative Partnerships

&

Tours head to Japan

&

Korea, Switzerland and Italy
1/12/2022
Touring & Creative Partnerships end 2022 in Asia and Europe
Artistic Director Paavo Järvi and Deutsche Kammerphilharmonie Bremen head to Japan for two concerts, followed by a further four performances in South Korea. In Japan, they begin with an all-Haydn programme at Tokyo's Opera City Recital Hall on 8 December, including Symphony Nos.102, 96 and 104. The next day, they head to Tokyo Opera City Cultural Foundation with an all-Beethoven programme; Coriolan Overture, Symphony No.8, and Symphony No.3. Journeying onto South Korea, the orchestra are joined by violinist Clara-Jumi Kang for four concerts. The first concert takes place at the LG Arts Center in Seoul (11 December) as part of their opening season. They then travel to Yongin Samsung Concert Hall (12 December), Suwon-siGyeonggi Arts Center (13 December), and finally to SeoulArts Center (15 December) performing Beethoven's Violin Concerto, alongside Haydn's Symphony Nos.96 and 104.
Coinciding with the tour, RCA Red Seal releases Volume One of Paavo Järvi and The Deutsche Kammerphilharmonie's Haydn project in Japan. The new recording project — several years in the making — will be launched internationally next Spring. ​"Haydn, in particular, has to be played as vividly as possible, and deliberately sometimes quite unconventionally so that the hidden wit of his symphonies comes to the fore" wrote the Hamburger Abendblatt of their first Haydn tour in 2021. ​"And Paavo Järvi, Artistic Director of the Kammerphilharmonie Bremen for almost two decades, and his orchestra are true masters at this."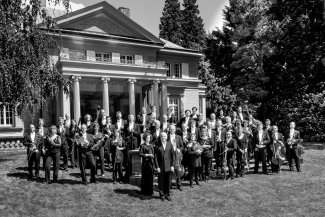 On 28 December, the Brass Ensemble of the Royal Concertgebouw Orchestra perform at Andermatt Music in Switzerland. The group's programme features a mix of arrangements and original works for Brass ensemble, including arrangements of melodies from well-known operas including Verdi's La Forza del Destino and Rameau's Platée, alongside Bach's Brandenburg Concerto No.3 and Bartók's Romanian Folk Dances.
Camerata RCO, the chamber ensemble with members of the Royal Concertgebouw Orchestra, perform in two northern Italian cities, Bolzano and Merano in December 2022. The programme consists of a combination of Schubert Octet (a pillar work in chamber music that the ensemble has recorded previously) and the lesser-known Berwald Septet.