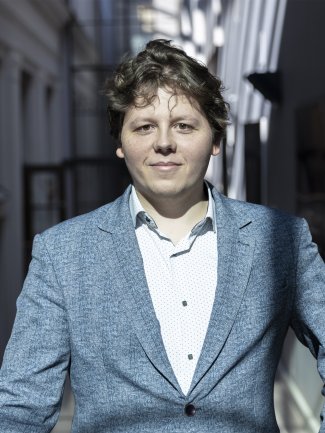 Conductor Aivis Greters joins HarrisonParrott for General Management
1/9/2022
HarrisonParrott is delighted to announce the signing of Aivis Greters to its roster with immediate effect. International invitations are quickly gathering pace for the young Latvian conductor who has been appointed Assistant Conductor concurrently to two arts organisations this season, the GöteborgsOperan and Orchestre de Paris.
Opening the 2022/23 season in Gothenburg, where he leads the yearly ​'Celebrating Culture' concert, Greters will later conduct performances of La Bohème, amongst others. With the Orchestre de Paris, he will lead a week of family concerts in Spring 2023 and accompany the orchestra to the Aix-en-Provence Festival in June 2023.
Deeply rooted in the rich musical tradition of his home country, in the 2020/21 season, Greters debuted as symphonic conductor with all the major orchestras, including the Latvian National Symphony Orchestra, Riga Sinfonietta, Liepāja Symphony Orchestra and Latvian National Opera.
Sabine Frank
Director & Managing Director (HP GmbH)