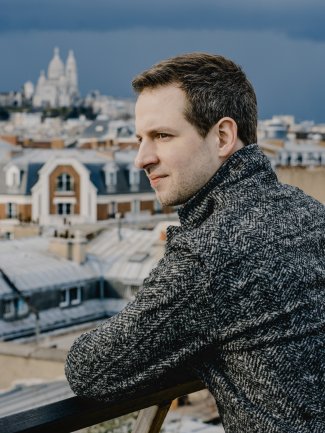 Opening of Festival Ravel under the artistic direction of Bertrand Chamayou
18/8/2022
From 19 August to 11 September, international soloists and chamber musicians, young performers, major orchestras, choirs, and ensembles of ancient and contemporary music will take the audience on a whirlwind of passion and emotion in Saint‑Jean-de-Luz, France.
Appointed artistic director of the Festival, Bertrand Chamayou will also perform as soloist (performing Liszt and Messiaen). He will also be joined by Sol Gabetta, François Lazarevitch and Belcea Quartet.
The 2022 edition includes the much-anticipated masterpieces of the French composer, Ravel (Scheherazade, Daphnis et Chloe and Pictures at an Exhibition). In parallel, the great pages of Janáček, Duruflé, Schubert and Mozart will echo those of Elisabeth Jacquet de la Guerre, Enesco, Fauré, Franck and Wagner, not forgetting the great masters of recent history, such as Xenakis (whose centenary is being celebrated) and Stockhausen.