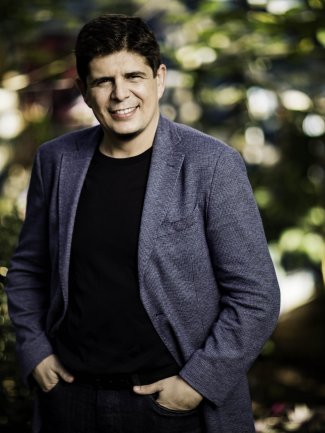 JAVIER

PERIANES

TOURS

AUSTRALIA

AND

NEW

ZEALAND
8/7/2022
Javier Perianes' recital season continues with a performance of his Love and Death recital in Nohant, France at the Festival Chopin on 25 July. He then travels to the Southern hemisphere for a series of concerts in New Zealand and Australia. The tour begins with a week in Auckland, performing Falla's Nights in the Gardens of Spain with Shiyeon Sung and Auckland Philharmonic Orchestra on 4 August. The concert is broadcast live on Radio New Zealand.
On 10, 12 and 13 August Perianes performs Beethoven's Piano Concerto No.3 with Sydney Symphony Orchestra and Simone Young, in the iconic Sydney Opera House. This launches the beginning of a five-year cycle of the complete Beethoven piano concertos with Perianes and the orchestra, due for completion in 2026.
On 21 August he performs his Love and Death recital at the UKARIA Centre, Adelaide. Perianes completes his tour with Tasmanian Symphony Orchestra and Eivind Aaland in Hobart, performing Ravel's Piano Concerto in G major on 26 August. The concert is livestreamed for subscribers.