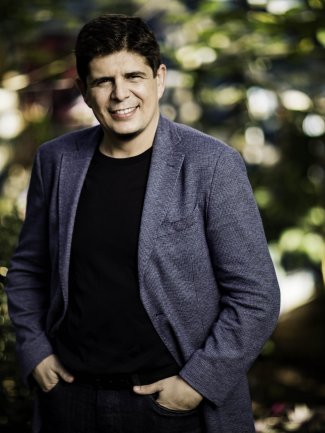 PERIANES

PREMIERES

LOPEZ

BELLIDO

CONCERTO

WITH

OSESP
18/3/2022
Javier Perianes joins the Orquestra Sinfônica do Estado de São Paulo and Alexander Shelley to perform the South American premiere of the new Jimmy López Bellido piano concerto Ephemerae on 24, 25 and 26 March. It will be streamed on the orchestra's YouTube channel and available online for three months.
Dedicated to Javier Perianes, Ephemerae is co-commissioned by the London Philharmonic Orchestra, Orquestra Sinfônica do Estado de São Paulo, Oslo Philharmonic and the Philadelphia Orchestra. The London critics claimed the world premiere as a huge success – SeenAndHeard said, ​"this concerto is nothing less than high octane, driven by powerful, often mighty, writing."
The Financial Times added, ​"this is a piano concerto on a big scale: ambitious, colourful, and not bashful about storming the heights…the pianist gets opportunities to show off, which soloist Javier Perianes seized to virtuoso effect, and López Bellido's orchestral writing has dazzling sounds to spare."
Perianes completes the week in São Paulo with a performance of his Love and Death recital on 27 March.