Meet Kerry Chen: HarrisonParrott Creative Access Intern
26/7/2021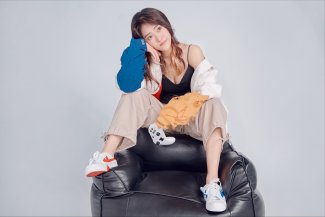 Kerry Chen is a marketing intern
Where are you from?
I come from China, and I came to study in the UK at the age of 15. I was in a boarding school on the Fylde Coast for 3 years before I went to the University of Leeds.
What are your interests and passions? / What did you study?
I am currently studying Music at university, it's a well-rounded course where I can study music theory, composition, performance, production… all aspects of music. I play the piano, but my main focus is composition, especially avant-garde music where I enjoy so much discovering the capability of different instruments. I also really love composing for a variety of media including film, TV, video games… arranging music for them is like adding colours to a painting.
How did you find the HarrisonParrott Marketing Internship with Creative Access?
My university offers a placement year option between years 2 and 3. So I was looking for an internship that's music-related and gives me the opportunity to learn new things before I step into my final year. I was browsing Creative Access and it was late at night when I saw this HarrisonParrott internship, it was the most suitable and exciting internship that I saw in months, so I stayed up super late to finish and submit my application to not miss this opportunity. I was thrilled to know that I was invited to the interview with HarrisonParrott. Afterwards, I received a phone call from HR notifying me that they chose me, I couldn't believe it was true!
Fun fact about you?
When people ask me which part of China I come from, I always don't know how to answer. As I have been moving around many different cities to live in throughout my childhood.
Your future aspirations?
Well, to start with, I will finish my degree and will probably do a master's in composition. This internship with HarrisonParrott changed my career direction, as I am more interested in the marketing side of a music organisation now; and this experience will definitely help me when I apply for regular jobs in the future. I would love to keep composing in my free time as a way to ​'release' my creativity.
HarrisonParrott Ltd has partnered with Creative Access to recruit candidates for its 6 month paid internship programme.