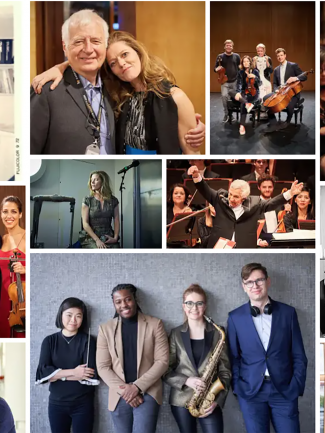 HarrisonParrott Foundation and Google Arts

&

Culture Forge New Partnership
5/10/2020
This exciting partnership between Google Arts & Culture and the HarrisonParrott Foundation is an opportunity to introduce classical music and the arts to new and wider audiences through a hub of digitised culture. This forms part of the Foundation's mission that everyone deserves access to the arts, and supports our passion for innovation by allowing greater accessibility to the arts through the digital world.
Visitors to the Google Arts & Culture website will be able to delve into the HP Foundation's activities, experience stories, advice and video interviews from HP and Polyarts artists, find out about 50 years of HarrisonParrott, and also explorations into composers and music. The site will also host a number of exclusive interviews and features, as well as YouTube premiere performances from our artists.
We launched our Google page with a premiere performance by Leia Zhu on 27 October 18:30 who performed Ernst's The Last Rose of Summer and Der Erlkönig.
Take a look at our Google Arts & Culture page drive through video:
About Google Arts & Culture
Google Arts & Culture is a new, immersive way to experience art, history, culture and world wonders from over a thousand organisations worldwide. Google Arts & Culture has been created by the Google Cultural Institute and it is available for free for everyone on the web, on iOS and Android. Read more here.
Fiona Livingston
Associate Director, Marketing & Communications