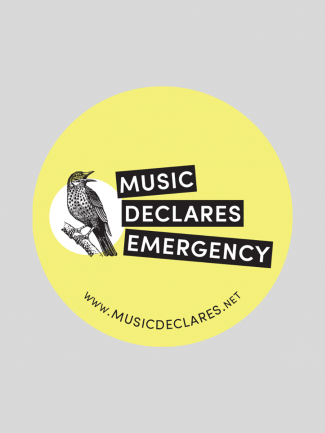 HARRISONPARROTT

SIGNS

MUSIC

DECLARES

EMERGENCY

DECLARATION
19/4/2021
As part of HarrisonParrott's broader commitment to a sustainable future, we are proud to add our name to the Music Declares Emergency (MDE) declaration and the #classicaldeclares open letter which states that:
"We want to instigate an open conversation about the challenges of creating a sustainable music profession and we commit to using our platforms to inspire, educate and demonstrate change."
MDE is a group of artists, music industry professionals and organisations that stand together to declare a climate and ecological emergency and call for an immediate governmental response to protect all life on Earth. MDE believes in the power of music to promote the cultural change needed to create a better future. Over 4000 organisations, artists and individuals have already signed the declaration. The list features big names from all genres of the music world, from Radiohead and Billie Eilish to Boomtown Fair and Warner Music UK.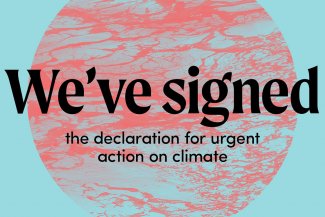 This week, 19 – 25 April, MDE will work to ​'Turn Up the Volume' across the music industry to call for urgent, international government action on the climate and ecological emergency. Together with MDE, we believe that music has the power to bring us together.
MDE classical music events include:
Wednesday 21 April, 11am – tune in to a panel discussion ​'Classical Music in the Climate Crisis', secure your tickets here.
Sunday 25 April – MDE will be hosting a Classical Music Day across all social media channels that specifically focusses on the classical, choral and composers' community and invites musicians to share performances or messages on social media. #classicaldeclares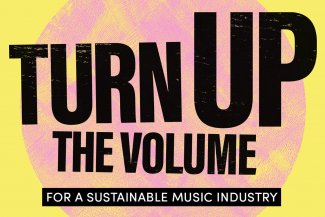 If you feel inspired and would like to sign the MDE declaration, you can do so here. If you would like to help further, then you can also donate to MDE here.
Music Declares Emergency is run by an army of volunteers who are always grateful for donations that can assist with forthcoming events and communications. If you are interested in joining the classical working group then please email classical@​musicdeclares.​net.