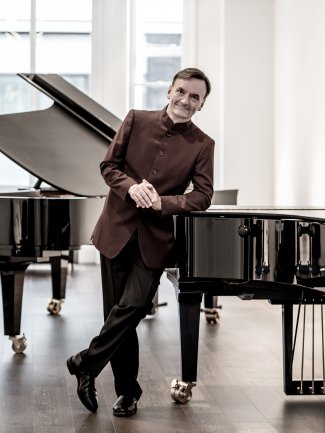 Stephen Hough's book Rough Ideas wins ​

'

Storytelling' category at the

2020

Royal Philharmonic Society Awards
19/11/2020
Stephen Hough​'s book Rough Ideas: Reflections on Music and More has been announced as the winner of the ​'Storytelling' category at the 2020 Royal Philharmonic Society (RPS) Awards.
It's the second RPS award for Hough, who previously won the Instrumentalist category in 2010 and was made an honorary member of the Society in 2018. The RPS's annual awards ceremony is arguably the biggest night in British classical music, and the Storytelling category focuses on ​"a compelling and imaginative entity which furthered the understanding of classical music in a lateral medium – most likely but not limited to written or spoken word, radio, television, film, digital, online."
Shortlisted along with Hough's Rough Ideas was Tama Matheson's Bright Stars Shone for Us and BBC Radio 3's Our Classical Century. The jury for this award – comprised of composer and Scala Radio presenter Jack Pepper, conductor Jane Glover, Gramophone editor Martin Cullingford, critic Michael White and Natasha Loges, Head of Postgraduate Programmes at the Royal College of Music in London – praised Hough's book as ​"a colourful and compelling document of a maverick musical mind. It vividly charts vast terrain, illustrating how a virtuoso musician is not divorced from the rest of the world."
Published in 2019 by Faber & Faber, Rough Ideas was earlier named one of Financial Times' Book of the Year 2019 and is the latest addition to Hough's growing literary output which also includes his first novel The Final Retreat, published by Sylph Editions in 2018. The award was announced in a digital presentation on the RPS Awards' website, where it remains available to view on demand. BBC Radio 3 will present a musical celebration of the winners on Monday 23 November at 7.30pm.
Jane Brown
Director, Artist Management
Marissa Pueschel
Artist Manager