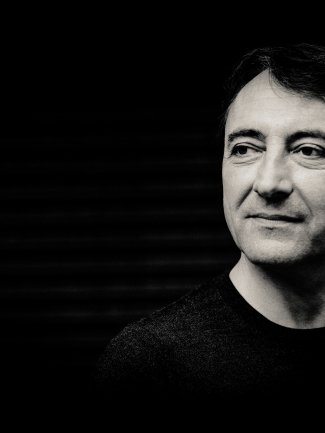 Jean-Efflam Bavouzet releases the complete Beethoven Concertos with the Swedish Chamber Orchestra
10/9/2020
Following his acclaimed recording of solo sonatas by contemporaries of Beethoven, Jean-Efflam Bavouzet releases the complete Beethoven Piano Concertos as pianist and director with the Swedish Chamber Orchestra.
Directing the Swedish Chamber Orchestra from the keyboard, Jean-Efflam writes: ​'For the pianist there is also the delight of appearing face to face with the entire orchestra, in direct visual communication, the musicians perhaps more likely to take personal initiatives, thus multiplying the pleasure of a genuine participation, dialogue, and musical exchange.'
The cadenzas used in this recording are all Beethoven's, from the set that he wrote out in 1809, and so are contemporaneous with the Fifth Concerto. The recording includes the Quintet for Piano and Winds, Op. 16.