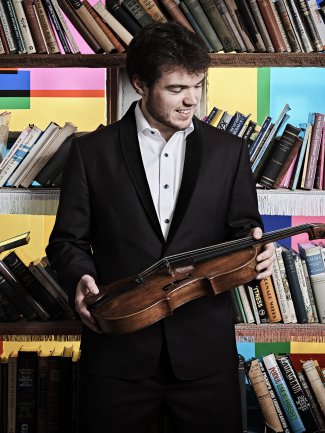 Timothy Ridout awarded The Critics' Circle, Music Section's Young Instrumentalist Award

2019
16/6/2020
Timothy Ridout is awarded The Critics' Circle, Music Section's Young Instrumentalist Award for 2019!
The citation reads:
"With his strikingly clear, rich and rounded tone and the maturity of his music-making, British violist Timothy Ridout has been on our radars for some time now, but to say that his career rocketed during 2019 is something of an understatement. UK triumphs included enthusiastically received performances at venues such as Wigmore Hall, being announced as a 2019 BBC New Generation Artist, and being awarded the 2019 Royal Philharmonic Society Allianz Instrumentalist Prize. His international profile was moving at a similar momentum. February saw him win the Prix Thierry Scherz at the Sommets Musicaux de Gstaad, its award an acclaimed orchestral recording on Claves, plus debuts at the Konzerthaus Berlin, Heidelberger-Frühling, Montpelier and Aspen music festivals, and a residency at the Baden-Baden Philharmonie. With 2020 having already brought further good news such as a 2020 Borletti-Buitoni Trust Fellowship, we're looking forward to watching what comes next."
The Music Section of the Critics' Circle is made up of the country's most respected critics. Membership of the Circle is by invitation.