Jasper Parrott moderates: ​

'

Restoring Trust: Contracts

&

Cancellations' webinar
3/6/2020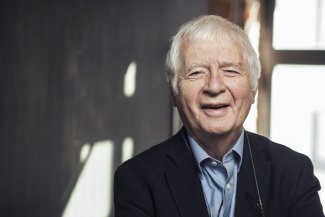 Jasper Parrott moderates ​'Restoring Trust: Contracts & Cancellations' webinar on Thursday 4 June 6:00 PM — 7:30 PM BST. The session will cover the following topics: to what extent have recent disruptions and ongoing uncertainties impacted trust? What responsibility do presenters, managers, agents, artists, and public officials share in a renewed future for agreements?
Industry Experts:
Marie-Josée Desrochers (Place des Arts Montreal)
Matha Gilmer (San Diego Symphony)
Gary Ginstling (National Symphony Orchestra [USA])
Jasper Parrot | moderator (HarrisonParrot)
Elmar Weingarten (Berlin Philharmonic)
David Whelton OBE (Philharmonia Orchestra)

More information available at: www​.glob​al​lead​er​spro​gram​.com/AEOS & www​.clas​si​cal​next​.com
Please send your questions, comments and feedback to: info@​globalleadersprogram.​com
— (Re)Setting The Stage —
As public officials, managers, presenters, board members and other decision-makers navigate complex questions for the future of performance, The Global Leaders Program (GLP), The Spanish Association of Symphony Orchestras (AEOS) & Classical:NEXT — The Global Gathering For All Art Music Professionals join forces to co-present — (Re)Setting The Stage — an open-enrolment webinar series exploring dynamic challenges and opportunities faced by arts sector professionals. From public health to economics, from event production to communication strategy, from contract agreements to summer festivals — with support from Fundación BBVA, each conversation convenes diverse group of industry experts to engage in examining the evolving landscape of concert music in a world transformed.
Jasper Parrott
Executive Chairman HP Group & Associated Companies
Katya Walker-Arnott
Artist & Project Manager