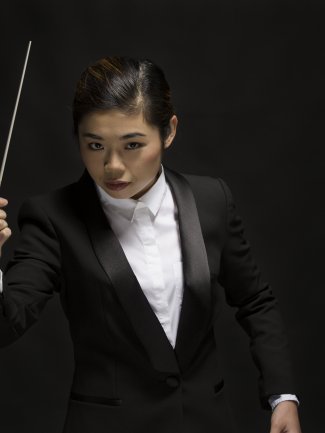 Advice to a young conductor
21/2/2020
Elim Chan, Chief Conductor of Antwerp Symphony this season, explains the art of conducting, and explains her priorities as a musician
Psychology
Psychology is a big part of the job of conducting. You have to prepare the music and study non-stop, but a key part of rehearsals and concerts is that we are working with other human beings. How to motivate them is a craft in itself – if you're in a bad rehearsal hall or the players are tired because they just came back from tour. You have to be able to read the situation and bring the best out of them.
Trust
Trust is a major part of the relationship between the conductor and the orchestra. Musicians love it when conductors trust them. They are not children – they have put years into their instruments and music. When I stand in front of an orchestra, I know that everyone in the group is master of their instrument and has probably played the work more than I have.
Openness
I always come in with respect and ask with openness. It's a collaboration and I can't force my vision of a piece on them, but it can be done if we're all open. Sometimes an orchestra plays in a way that I haven't imagined and if I like it, I choose it. When you're honest and you show yourself, the players will come with you. I always remember that the players are just people making music, like me.
This is the invisible part of the job that makes a massive difference. Why do musicians make an extra effort for some conductors? What can you say to inspire them? How do you pace the energy? It's all about the psychology between the two parties, as well as the audience – the third element in the equation.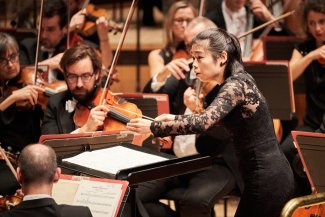 What makes you happy?
It's great that orchestras are looking for the next maestro and are eager to make new relationships with younger conductors, but there's a lot pressure. There are many questions being thrown at the young generation and it's important to figure out what is good for you and what isn't. What do you want to keep in your basket?
I know what kind of person I am and what makes me happy. Knowing yourself through this journey is important. Be honest and true to your values, because that comes through in your playing. This is a marathon, not a sprint – I don't want to be burnt out in five years. I want to be conducting when I'm 92, like Herbert Blomstedt.
Social media
Social media makes things difficult. Everyone is always switched on, trying to look at every move you make. Some people thrive on having 100,000 followers, but you have to put time into it and maintain it. You have to navigate that. Do you want to be an online presence? Does it stop you from being on top of studying scores?
Tell your own story
Be patient. Things will come in their time. We're all impatient and the world is going so fast. With social media you can see what is happening around the world so easily, but it's important to take a step back. Everyone has their own timeline, story and point of climax. Just because someone else has had their climax doesn't mean that you won't have one. We all have different stories to tell and you have to tell your own.