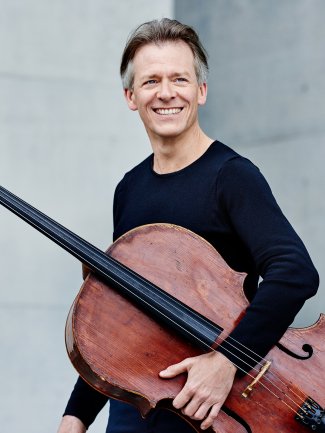 Alban Gerhardt: Advice to Young Cellists
31/1/2020
Alban Gerhardt explains why cellists should listen to singers
As a string player, I learn so much from singers – so many colours. I tell my students, don't only listen to the cello – listen to great singers such as Fischer-Dieskau, Schwarzkopf or Wunderlich.
I recently heard the great Swedish soprano Malin Byström, who has a beautiful voice, and gorgeous phrasing. I could tell she wasn't going to her limit soundwise – until ten minutes before the end, when she opened up completely. I will never forget the overwhelming impact – I have goosebumps just remembering it. If you shoot all your powder the whole time, it's gone. You need to dose it properly and have a good strategy (that doesn't sound like a strategy).
My wife and I recently went to an opera performance of Il Trovatore and I was disappointed: the singers were famous and sang well, but it was all about singing loudly. The baritone sang Count di Luna's beautiful aria without ever giving less than fortissimo, mainly going for effect. It's not just that I didn't like it: if Verdi writes ​'piano' in the score, the singer shouldn't constantly sing fortissimo.
It's a bit like the taste for sugar. When I lived in New York 20 years ago, I used to love the scones there. I went back recently and discovered that they now all have a fatty sugar coating. The sweet tooth in the Western world has become much sweeter. One gets used to it, as one does with exaggeration in music. Audiences get accustomed to it, and if you leave it out, they think something is missing. It's dangerous, because we lose the subtleties of music.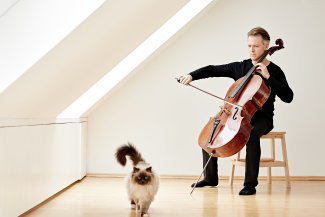 Young cellists should also listen to great cellists such as Feuermann and Casals, who had an intimate approach – they might not have had the same careers if they'd been alive today, though, as they hardly ever went for the obvious effect.
Classical music has become more popular, which has not only benefits: it's not as elitist as it once might have been, but there's also less qualified listening. The YouTube generation consumes music more visually – young musicians watch videos of their favourite artists or players who have been recommended and that invites copying. Through this globalised world playing becomes more similar. I listen to young musicians and they're wonderful, but I often can't tell them apart. The vibrato and sound production are similar, and there's a similarly extrovert way of interpreting pieces.
When I was a child I bought LPs and went to concerts – I remember being deeply impressed by Rostropovich on stage and on record, but I had teachers who kept me away from imitating what the greatest player of all time did and I'm very grateful for that. I try to instil that in students: don't do what Isserlis, Mørk, Capuçon or Gerhardt are doing – find something for yourself.