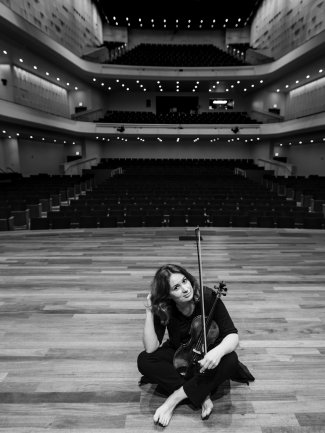 Patricia Kopatchinskaja returns to the

US

with Jay Campbell
17/1/2020
This month sees Patricia Kopatchinskaja return to the US to perform a recital series with cellist Jay Campbell, their first together in the country.
The tour starts in Washington DC on 21 January, with dates in Boston on 23 January, Santa Barbara on 25 January, and San Francisco on 26 January. A highlight of the series comes to Santa Barbara in the form of a world première composed by Márton Illès, with whom Kopatchinskaja has worked closely before.
Kopatchinskaja will then join the Seattle Symphony Orchestra in performances of Kurtag's Kafka Fragments and Shostakovich's Violin Concerto No.1. For more information please visit their website.
Jasper Parrott
Executive Chairman HP Group & Associated Companies
Camilla Walt
Artist Manager