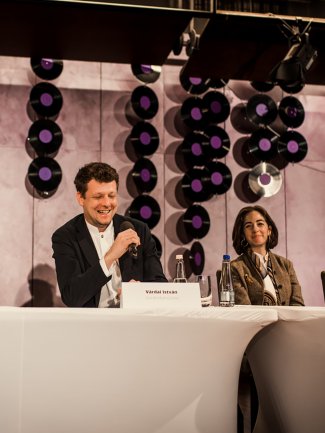 ©
Photo: Franz List ensemble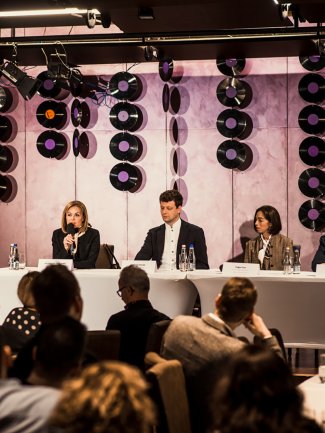 ©
Photo: Franz List ensemble
István Várdai appointed Artistic Director of Franz Liszt Chamber Orchestra
15/1/2020
The Franz Liszt Chamber Orchestra have announced that István Várdai has been appointed as their new Artistic Director.
Upon the appointment, Judit Körmendy-Ékes, President of the Board of Trustees of the Franz Liszt Chamber Orchestra Foundation said:
"A new chapter has begun in the life of the Franz Liszt Chamber Orchestra… The fact that István Várdai accepted our offer of the position of artistic director of the ensemble, was a huge step. Having him with us is a guarantee, on the one hand, and a great source of inspiration and quality work, on the other."
István Várdai commented on his new position:
"The artistic leadership of the Franz Liszt Chamber Orchestra gives me an exciting and new perspective. This is an ensemble with a great past, and I have always enjoyed playing with them, because they play at the highest level. It will be a very inspiring and beautiful task to perform with a group of outstanding musicians on the world stage and develop an artistic concept that is internationally outstanding. I was delighted to accept the offer of concertmaster Péter Tfirst and the Orchestra, because I feel that the key to the Franz Liszt Chamber Orchestra's and my own artistic development is the same: to create, as Hungarian musicians, music and art programs that give the audience a lasting experience and high cultural value anywhere in the world."
Concertmaster of the Franz Liszt Chamber Orchestra, Péter Tfirst's thoughts about the appointment:
"Cooperation with István Várdai is a unique initiative for the ensemble in Hungary and in the region. István Várdai's career has been accompanied by the ensemble and as a result, there is long-standing, mutual, professional respect for each other's work. We will now intensify the co-operation, which was limited to individual concerts in the past. The new operating structure created this year, with the support of István Várdai as artistic director, will provide for a high degree of professional security. Not only does his person influence the work of the ensemble as a soloist, István's complex musicality, holistic approach and world-renowned work also inspire our chamber orchestra artists."
The Franz Liszt Chamber Orchestra has long been a major and key actor on the national and international music scene. Performing in the most important concert halls of the world year after year, the ensemble is recognised as one of the most outstanding representatives of the chamber music genre worldwide thanks to their high precision, versatility in the genre, and outstanding sensitivity.
Ance Kolibere
Associate Artist Manager